Arguably Macs are the best piece of technology to use for digital video creation. They have the software (and hardware) for the job. And let's face it, they look sleek and stylish too. This is why they have highly sought after. Not just by digital movie makers but also by content writers, bloggers, developers, designers, and what have you. But with the huge range of models available, choosing the ideal one can be tricky. Which Mac should you buy? What's the right model to get? In this article, we'll help you decide what's the best Mac laptop for video editing.
Are you a video editor or a movie creator? Here's a favorite question asked by many video professionals: What is the best Mac laptop for video editing? It's a very common query. Can't blame those who ask though. The Apple MacBook is one of, if not, the best laptop to use for digital movie creation and video editing.
Many video content creators and editors choose to invest in the Mac for its impressive qualities. This wonderful technology is particularly known for its capability to handle challenging video editing tasks and produce amazing outcomes. Whatever the model is, the Mac has been the leading choice for many professionals.
Apple has created a wide range of MacBook laptops and desktops. The laptop models are the 12-inch MacBook, the MacBook Air, and the MacBook Pro. On the other hand, the desktop models include the Mac Pro, iMac Pro, iMac, and Mac mini.
Distinctly attractive and better suited for video editing, the Macs are truly an impressive piece of computer technology. But for a prospective buyer, choosing the right model can be very difficult. This brings us back to the subject matter of this article. What is the best Mac laptop for video editing?
Check out more best Mac laptops for video click HERE.
Best Mac Laptop for Video Editing
We've been getting a lot of inquiries as it relates to the Mac. One of the commonly raised issues is with regard to video editing.
Do you want a Mac laptop for this movie creation or video editing? Or are you looking to upgrade your current kit? If you're wondering what is the best Mac laptop for video editing, this article is for you.
For this buyer's guide, we looked into various video editing forums and spoke with many video professionals who are also Mac laptop users. Our team, the majority of the members are Mac users, also gave their insights on what makes the Apple laptop truly special.
To be truly objective, we also did a close look at what a laptop, not necessarily a Mac, should have to be effective for video editing or creation. We explored every available feature that's useful for the task and its intrinsic value on the part of the video professional. Then we compared it to the available apps or programs found on the Mac.
Although you have to admit, Apple is avant-garde. It is leading the way in terms of video editing software, hardware, and accessories. For the keen movie creator, Mac laptops are pretty much the complete package.
The Basics
Did you know movies like "The Social Network," "300," and "John Carter" were edited on a Mac laptop? TV shows and commercials are no exception too. All Mac laptops are designed to handle simple video editing tasks. But there is a difference between a short clip and a full-length movie or TV show.
Video editing and movie making pose a challenge for any laptop system. Given the complexity of the computer processes involved, it requires a higher-end system. Of course, Mac laptops are already a notch higher than the rest of the computer population. Still, there are variances between Mac laptop models.
Because digital movie editing requires a higher quantity of processor strength and graphics power (not to mention, memory and storage space), this begs the recurring question: What is the best Mac laptop for video editing?
Let's tackle this one Mac feature at a time, starting with the processor's speed.
Check out: 72+ Best PSD Flyer Mockup Designs – Free & Premium Download
Best Video-Editing Mac for Raw Processing Speed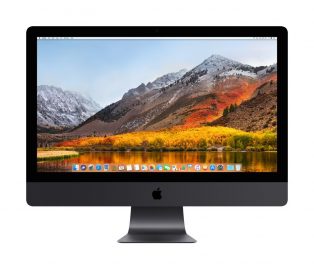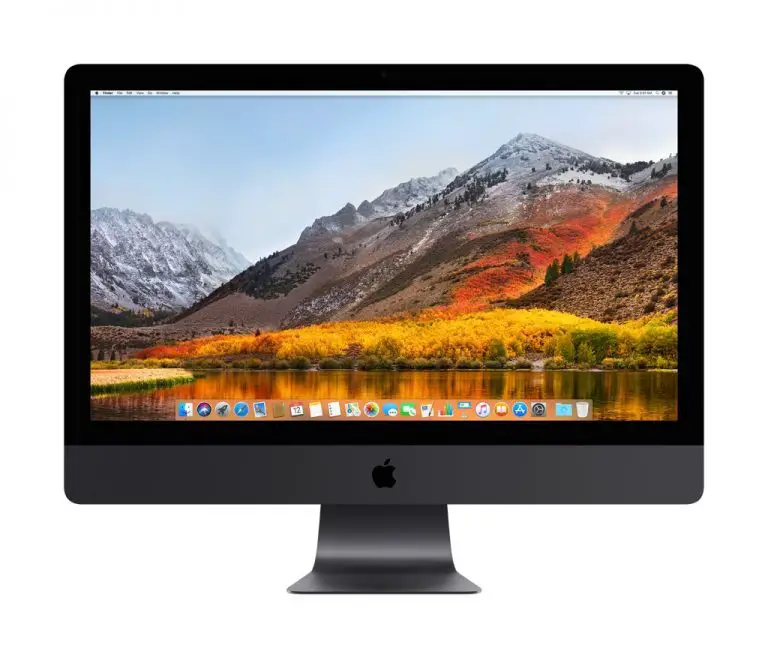 Well, technically this one shouldn't be on this list. It's not a laptop. It's a desktop, but I might as well include it. Could be useful information to some of you. Check out the iMac Pro.
This Apple computer has RAM that starts at 32 GB. But it could reach up to 128 GB. Pretty outstanding, don't you think? Let's move on to its storage capacity. It ranges from 1 TB to a topped-out 4 TB. The graphics card is very top-of-the-line as well. By default, the iMac Pro has the Radeon Pro Vega 56 with 8 GB HBM2 memory. But if you pay an additional premium, you get the Vega 64 with 16 GB memory.
The iMac Pro is truly an outstanding piece of computer technology. With its highly impressive processing speed, this powerful device will get the job done. No matter how complex or heavy or arduous the video editing tasks may be.
Specifications of the Apple iMac Pro Desktop
Powered by a 3.2 GHz 8-core Intel Xeon W processor with Turbo Boost (up to 4.2 GHz)
32 GB memory with 1 TB solid-state drive storage
Equipped with Radeon Pro Vega 56 with 8 GB HBM2 memory
27-inch display with 8 GB graphics card RAM
Breathtaking Retina display and a sleek desktop design
Maximum display resolution of 5120 x 2880 pixels
Weighs 21.5 lbs.
Has the best components to make it the most powerful Mac in terms of processing speed and graphics
Check out: 25+ Best Screen Mockup PSD Templates For Designers.
Best Mac Laptop for Video Editing – When It Comes to Value for Money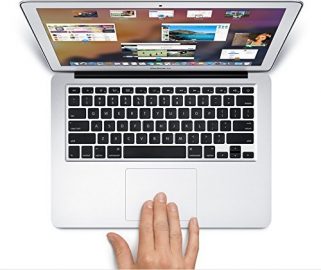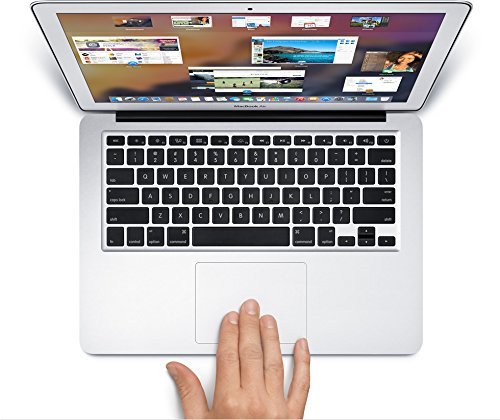 Let's admit it. The desktop Mac varieties are expensive. So if you're looking for a more economical alternative to the likes of the iMac and iMac Pro, you'll love the MacBook Air and the 12-inch MacBook.
Both laptops can definitely handle any video editing task you put them through. But compared to the iMac and iMac Pro desktops, these laptops don't have the same storage capacity, display size, and processing power. Still, a good choice if you're conscious of your budget.
Let's talk about the MacBook Air first.
The MacBook Air is powered by a fifth-generation Intel Core processor. It has an average battery life of up to 12 hours. Weighing only about 3 lbs., this laptop is incredibly thin. This model is designed to have three times faster wireless performance than the previous generation's Wi-Fi capabilities. It also has improved solid-state drive storage, allowing up to 17 times faster than a 5400-RPM notebook hard drive.
Specifications of MacBook Air
Designed with a 2.3 GHz Intel Core i5 processor
13.3-inch screen with a maximum display resolution of 1440 x 900 pixels
8 GB DDR3 SDRAM with a memory speed of 1.6 GHz
Equipped with a 128 GB solid-state drive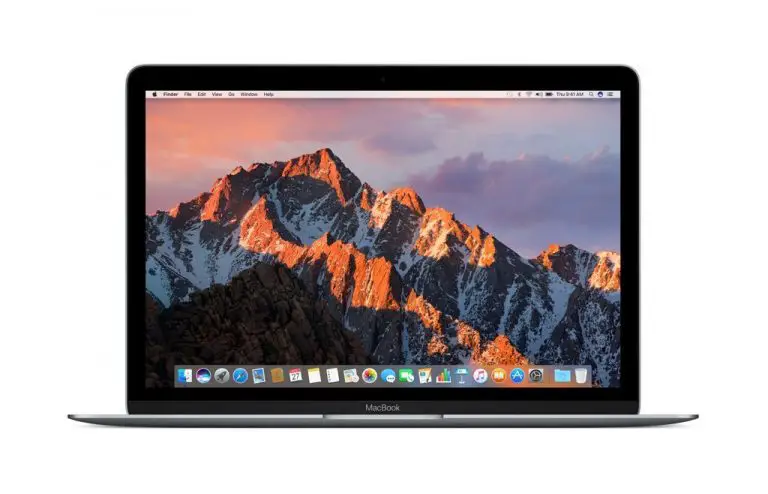 Now, to the other Mac laptop in this category. The 12-inch MacBook.
The 12-inch MacBook is powered by a 1.2 GHz dual-core Intel Core M3 processor (with a Turbo boost of up to 3 GHz). It virtually has the same memory size and speed as the MacBook Air. However, its solid-state drive storage is twice bigger that the Air.
Because its processor is a 7th generation Intel Core, the 12-inch MacBook is snappier than its previous models. You can expect faster processing and SSDs too. Everyday tasks like accessing your files or opening apps won't be a drag.
Specifications of 12-inch MacBook
1.2 GHz Intel Core M3 processor
12-inch display with a maximum screen resolution of 2304 x 1440 pixels
8 GB LPDDR3 RAM with 256 GB flash memory solid state drive
Weighs 3.4 lbs
check out: Best PSD Flyer Mockup Designs You Can Download for FREE!
Best Mac Laptop for Video Editing – When It Comes to Portability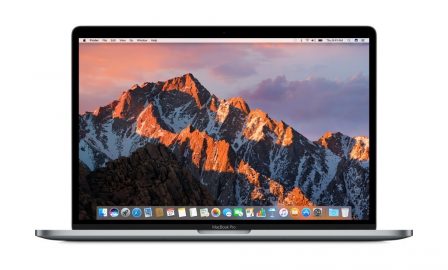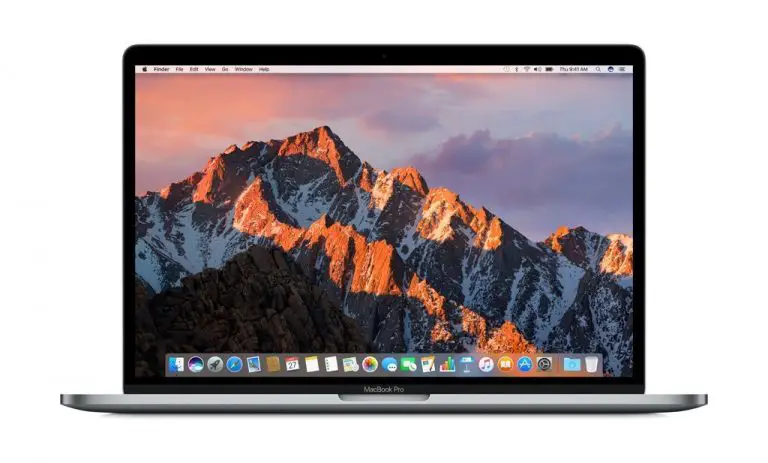 All Mac laptops are portable and easy to use. So when it comes to narrowing it down to which is the most portable, we're going to have a hard time figuring it out. But just recently, Apple updated its MacBook Pro. We're just going to give this category to the Pro. Here are our justifications, if you will, as to why we picked it.
The MacBook Pro features a powerful processor and a convenient TouchBar interface, which allows you to navigate the laptop with more convenience and ease. More importantly, it's a solid choice if you're looking for the best Mac laptop for video editing.
The 15-inch notebook has a Retina display and a higher RAM and memory storage. Did we mention it is equipped with a faster i7 processor with Turbo Boost and a Radeon Pro 560.
Specifications of Macbook Pro
Powered by a 2.9 GHz quad-core Intel Core i7 processor with Turbo Boost up to 3.9 GHz
16 GB 2.1 GHz memory with 512 GB solid-state drive storage
Geared with a Radeon Pro 560 with 4 GB memory
Designed with a Touch Bar and Touch ID
15.4-inch display with a maximum screen resolution of 2880 x 1800 pixels
Average battery life up to 10 hours
Weighs 6.4 lbs.
Best Mac Laptop for Video Editing – When It Comes to Display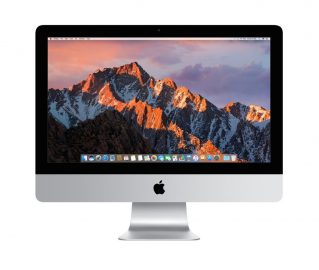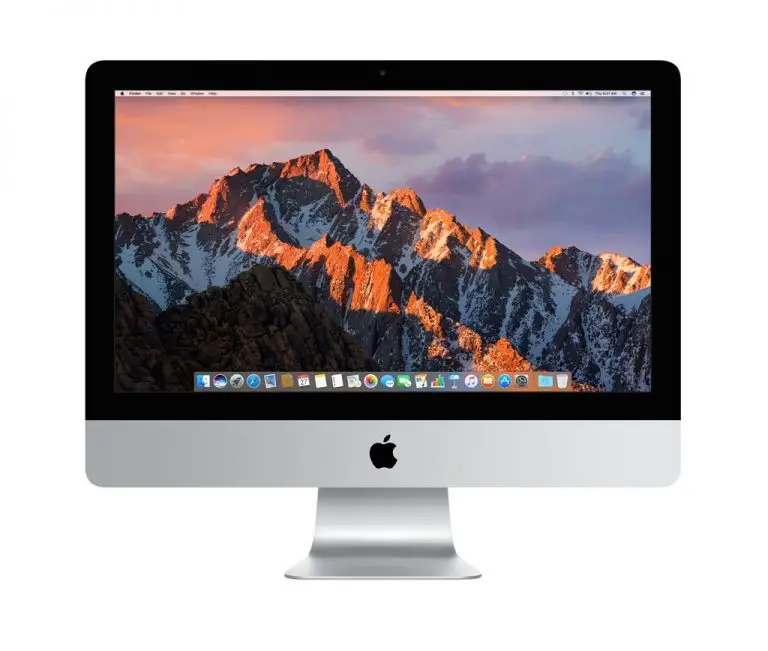 Technically the MacBook Pro should have this category. But with its superior display, this belongs to the desktops. The Mac with the best display goes to the iMac and iMac Pro. Although the iMac is a lot cheaper than the iMac Pro.
We've already discussed the iMac Pro. So let's focus on the iMac.
Specifications of iMac Pro
Powered by a 2.3 GHz dual-core Intel Core i5 processor,
The processing speed of up to 3.6 GHz (with Turbo Boost).
RAM of 8 GB
1 TB hard drive.
The graphics are supported by Intel Iris Plus Graphics 640.
It has a 21.5-inch display with a maximum screen resolution of 1920 x 1080 pixels.
Its graphics card RAM size is 999,999 GB.
Best Mac Laptop for Video Editing – Overall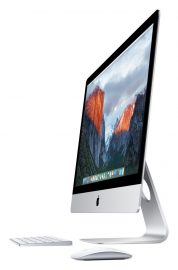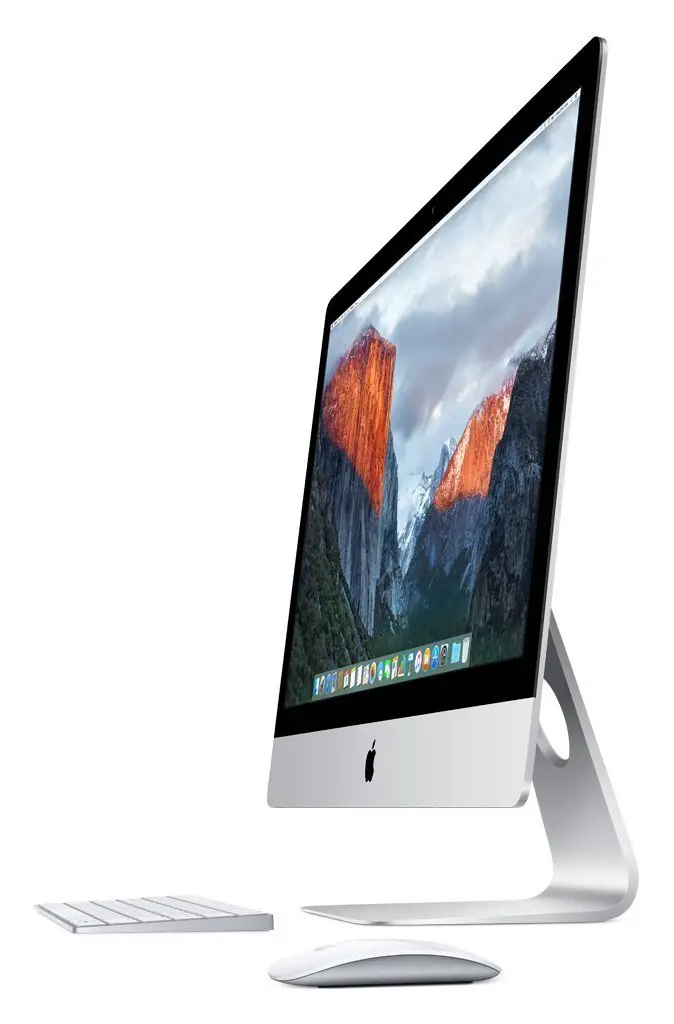 With Apple, you're pretty much getting the best hardware and software for movie editing and creation. But what truly is the best Mac laptop for video editing?
Well, this one's also not a laptop. If we're going to be strict about it, we'd say the MacBook Pro is the best. But if we include Apple desktops in the mix, our pick is the 27-inch iMac with Retina 5K Display.
The 27-inch iMac has everything that a video professional needs to create and edit movies, TV shows, commercials, and shorter clips.
Specifications of 27-inch iMac
For the basic model, you get a 3.3 GHz quad-core Intel Core i5 Skylake processor
AMD Radeon Pro 570 with 4 GB video memory
8 GB DDR3 SDRAM with a hard drive of 2 TB fusion drive
27-inch display with a maximum screen resolution of 5120 x 2880 pixels
Features a Retina 5K IPS display
These specs are only the base features. You can choose to upgrade them or opt for a higher-end model.
Conclusion
We hope that after reading this article you will be able to buy the Mac laptop that meets your needs. If you have any queries or suggestions feel free to reach out in the comments section below.
Check out more content like this visit our website.