Are you a graphic designer or photographer? I bet Photoshop is your best friend. It is the ideal weapon of choice if you want to create a beautiful photomontage or make your images even more stunning. If you're looking for cool Photoshop tricks, I've rounded up some of the best effects.
Looking to create Instagram-like effects on your photos? Perhaps make your pictures look retro or vintage? If you want a quick way to make these effects, you'll love these cool Photoshop tricks. So even if you suck at taking photos or are dubbed as an amateur in your photo editing skills, you can still impress people with your final output.
Check out more cool photoshop tricks click HERE.
Cool Photoshop Tricks
Photoshop is the software of choice for professional-level artists, photographers, editors, and designers. But what separates the pro from the novice is the skill at creating truly remarkable images. With these cool Photoshop tricks, you don't need to be professional to create amazing photos and beautiful works of art. In this article, I've listed the best effects that can help you perform impressive Photoshop tricks, putting your photo editing skills to the next level.
Shall we get started? Scroll down through this list and find the effects you're interested in. I suggest you go through each featured effect to find which Photoshop trick suits your needs or preferences.
Check out: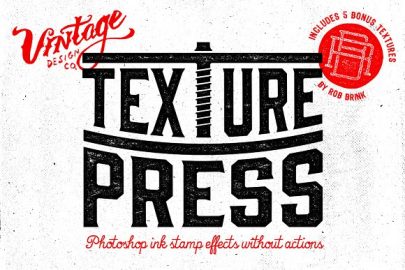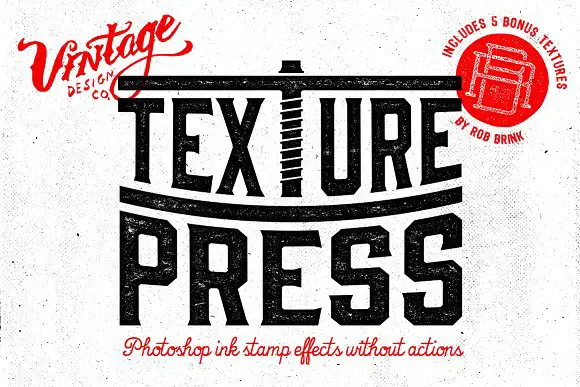 Wondering how graphic designers and photo editors are able to create stylish textures that you commonly see on Instagram? Check out the first on our list of cool Photoshop tricks. TexturePress – Ink Stamp Effects makes use of layers, which makes your job a whole lot easier. All that's left for you to do is simply paste your artwork on to the layers. Save your work. Done!
When you get this kit, you get 2 TexturePress PSD files, 10 grunge textures, additional 5 textures by Rob Brink, and 2 PS brushes. You'll also receive instructions and video links. You can get the Texture Press – Ink Stamp Effects for around $14.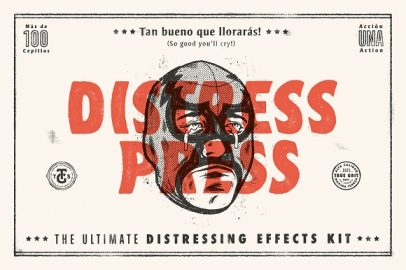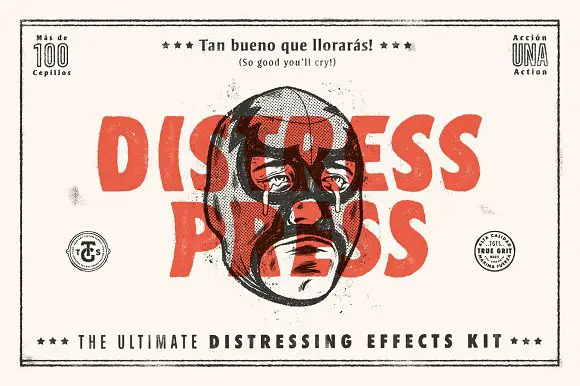 Want to add distressing effects and texture treatment to your artwork? Tired of the same generic effect that looks stiff and robotic? You'll love Distress Press: Distressing Effects. These cool Photoshop tricks provide a powerful element to your images. Think of roughening action yet accurately focused on creating a theme of distress.
Get the element of distress in your design works. The Distress Press: Distressing Effects are available for around $35.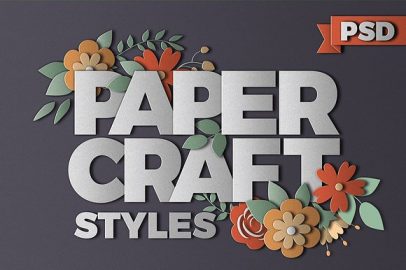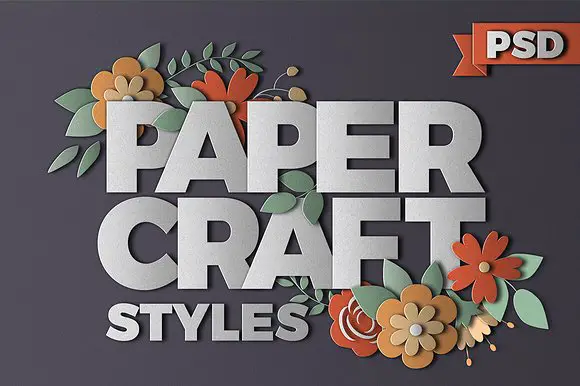 Looking for cool Photoshop tricks that can turn your pictures into gorgeous collages? With this kit, you can turn mundane images into beautifully crafted collages. All in just 1 click! Check out the PaperCraft Photoshop Effects.
This package contains 50 paper styles and an overlay style. To enjoy creating awesome designs with the PaperCraft Photoshop Effects, you need to have Photoshop CS6 to the latest CC. Instructions are also available in the PDF file provided.
The PaperCraft Photoshop Effects is easy to use. We are sure that you'll love the outcome after putting layers and other elements. It's available for around $12.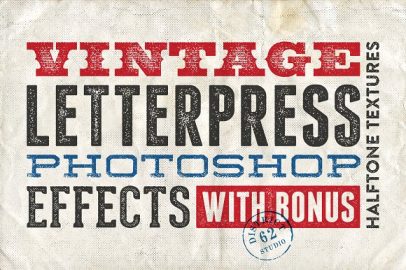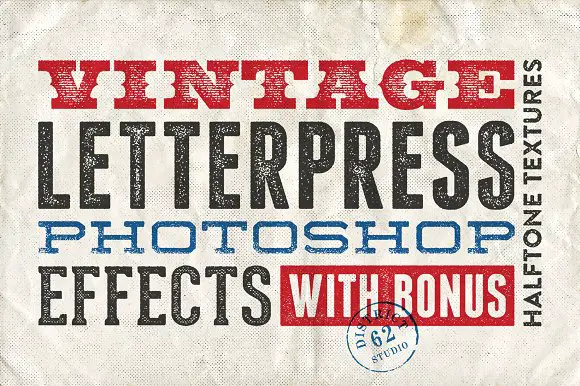 What I love about this Photoshop effect is its vintage feel. Call me old-fashioned but I really love those cool Photoshop tricks that give an aged appearance to images. With these Letterpress Photoshop Effects, it's a handy package that makes photo design and press printing a breeze. You can add these vintage textures without hassle.
There are also many levels available in this Photoshop effects kit. I could say the possibilities are truly endless. You get so many textures and prints. And you can mix them all up to create unique effects.
Want to get these cool Photoshop tricks? The Vintage Letterpress Photoshop Effects kit is available at around $15. This pack contains 6 Photoshop files (including different texture presets), 10 bonus halftone textures, and a user manual for detailed, step-by-step instructions.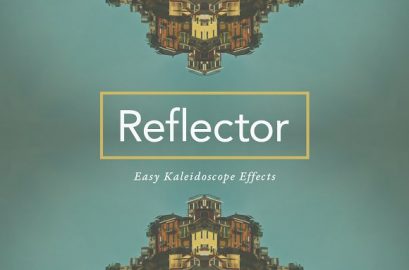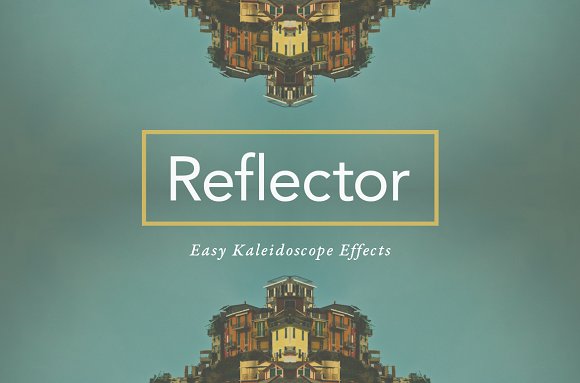 Want to create a mirrored effect on your pictures? You can transform your photos with these cool Photoshop tricks. With the Reflector kit, you can achieve the mirrored imagery in your design works in just 3 easy steps.
Creating the mirrored effect in Photoshop tend to be time-consuming when you do it manually. So why not go for the process that is quicker and easy to use. This is where the Reflector kit comes in handy. The easy-to-use kaleidoscope effect pack is perfect for album covers and background imagery. Heck, you can even use it to make awesome pics for Instagram, Facebook, and social media posts.
You can get the Reflector | Easy Kaleidoscop Effect for around $15.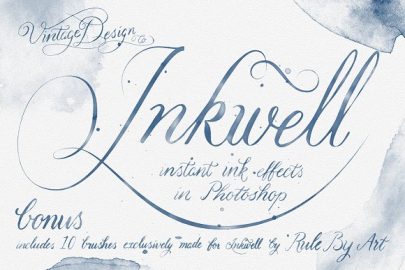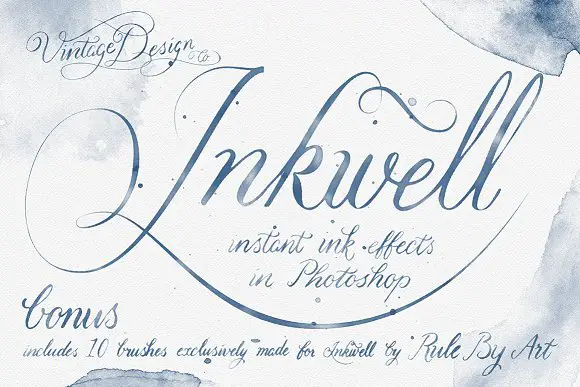 Do you love calligraphy? Would you like to add an elegant handwritten script in your design? Give your artwork a touch of sophistication with Inkwell – the Instant Ink Effects kit.
With Inkwell, you get instant ink effects that give your images an individualized appearance. The look of inking creates a feel of calligraphy. The specialized hand lettering, fonts, and illustration is perfect for formal invitations. Get the satisfaction of seeing your design with a more personalized, classy look.
The Inkwell kit includes a variety of brushes, washes, splatters, and paper textures. It also comes with a set of instructions and video links. These instant ink effects are available for around $14.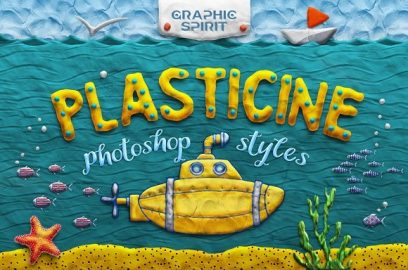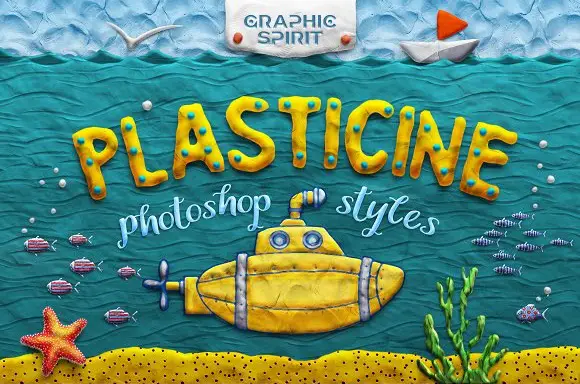 Want to add a decorative cartoon attribute in your design? Check out the realistic textures and volume effects of the elements featured in this Photoshop toolkit.
The PLASTICINE Photoshop Toolkit contains 28 speak bubble shapes, 30 badge shapes, 48 colorless and 48 colored styles, actions, and user guide. Here's the demo video for these cool Photoshop tricks: https://youtu.be/pYzucSiJFhM
You can buy the PLASTICINE Photoshop Toolkit for  around $15.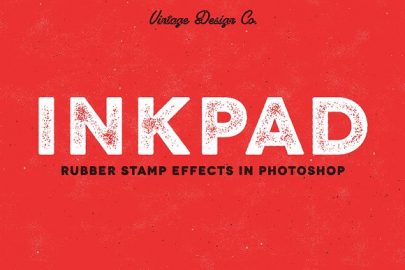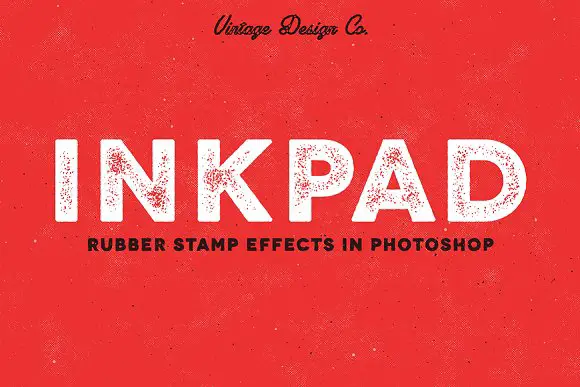 Get mad FX on your design with the Rubber Stamp Effects from InkPad. These cool Photoshop tricks are one of the most sought after effects today. With this kit, you get to create awesome stamp-like effects on your artwork or prints.
With InkPad's Rubber Stamp Effects, you get unlimited access to different styles and settings. You can tweak the settings to create your own stamp every time. What's more, you can change its size without having to worry about its quality.
Here's what to expect with the Rubber Stamp Effects pack. You get landscape, portrait, and square PSD along with 12 Vector background textures and detailed PDF instructions. Get these amazing effects for around $14.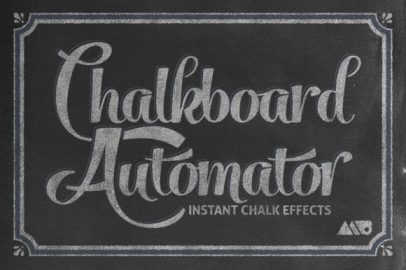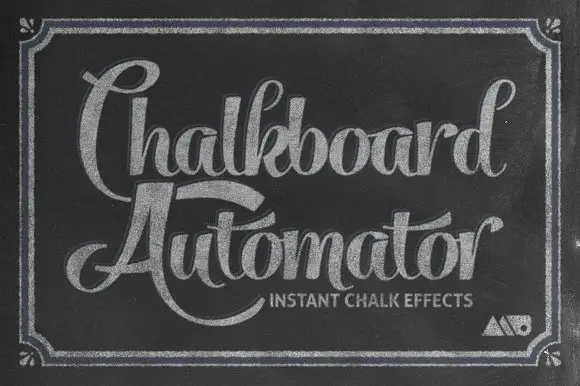 Do you miss writing on a chalkboard? With these cool Photoshop tricks, you can create designs that appear like they're written using chalk on a blackboard. Chalkboard Automator's Chalk Effects kit gives you artwork the texture, background, and feel of a classroom board.
This amazing pack offers 15 different textures and 12 chalkboard backgrounds. But you can tweak them to texture and background you desire. Choose from 5 decorative frames and 35 chalk stamp brushes to complete your presentations.
Truly an amazing kit for the budding or seasoned graphic artist, illustrator, photo editor, or what have you. This pack also contains a detailed set of instructions and a video walk-through training module. Looking to purchase these cool Photoshop effects? You can buy it for around $15.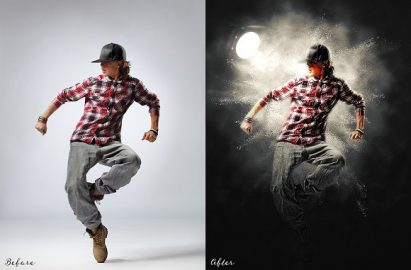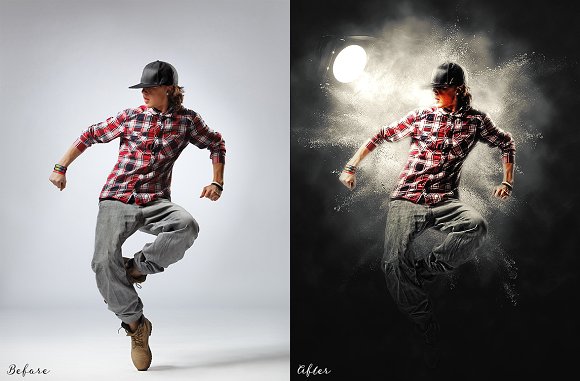 Improve your images by adding awesome light effects that accentuate the aspects you want to colorize and emphasize. Check out Light Effect Photoshop Action. This toolkit allows you to create cool lighting that blends with the subject of your photos.
With these cool Photoshop tricks, you can customize your pictures. It features advanced FX modes that allow you to define your brushing, blend the modes, and adjust the layers and masks.
You can buy the Light Effect Photoshop Action kit for  around $7.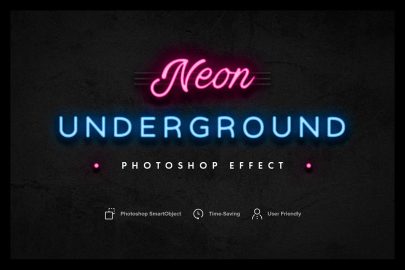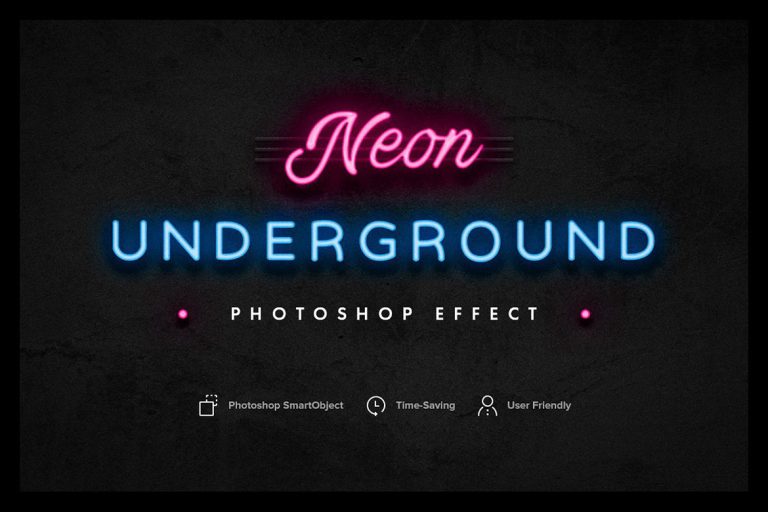 Want to create logos and signs that give off a nightlife vibe in the big city? Think neon street lights illuminating the crowded streets and backstreet bars. Imagine jazz sounds serenading through a cloud of cigarette smoke against a backdrop of an urban night spot. Give your designs that kind of feel with the Neon Underground Photoshop Effect. This toolkit is perfect for your branding needs. Ideal for signs and logos.
The Neon Underground Photoshop Effect pack includes colors that you can customize. You can also add braces to make the neon signs look more realistic. This toolkit also contains6 handy background textures to complete the look and feel of the urban neon lights.
Want to have a go with these cool Photoshop tricks? You can get it at  around $7.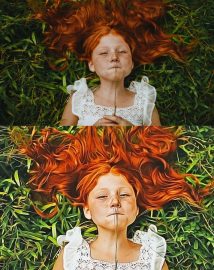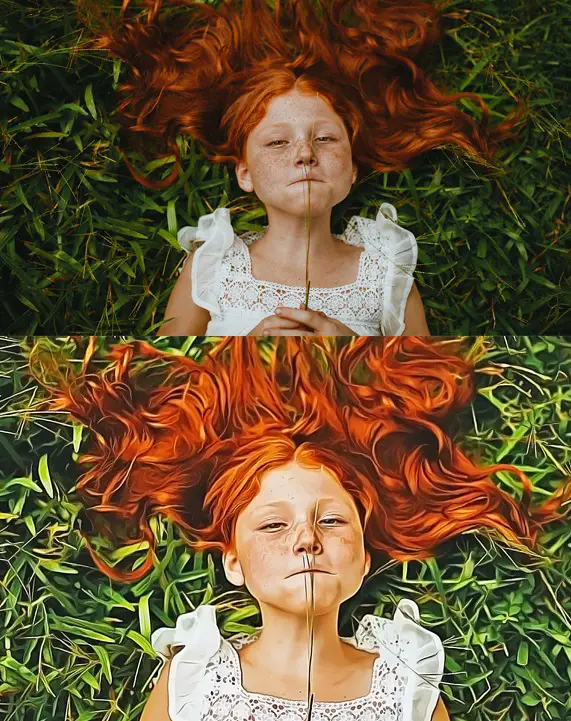 This one's a very useful Photoshop effect toolkit for photographers and graphic designers. If you want to give your images the look as if they're painted, you love these cool Photoshop tricks.
The Painting Photoshop Effect kit contains adjustment layers that allow you to change the texture and appearance of your photos to that of a hand-painted work of art. This awesome FX set is pretty straightforward and easy to use.
You can get this toolkit for around $4.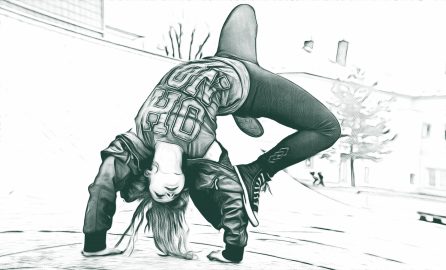 Want to try a new decorative technique for your images? Check out this awesome FX toolkit. These cool Photoshop tricks offer features that allow you to create intricate visuals resembling braided or interlaced patterns for your pics.
The Guilloche Print Photoshop Effect gives that distinct flowing pattern, making your photos look exquisite and unique. The package includes instructions and tutorials. This works only in English version Photoshop.
Get it for only around $5.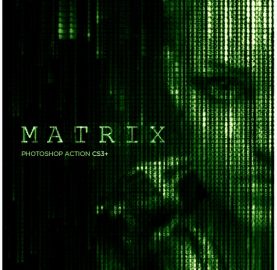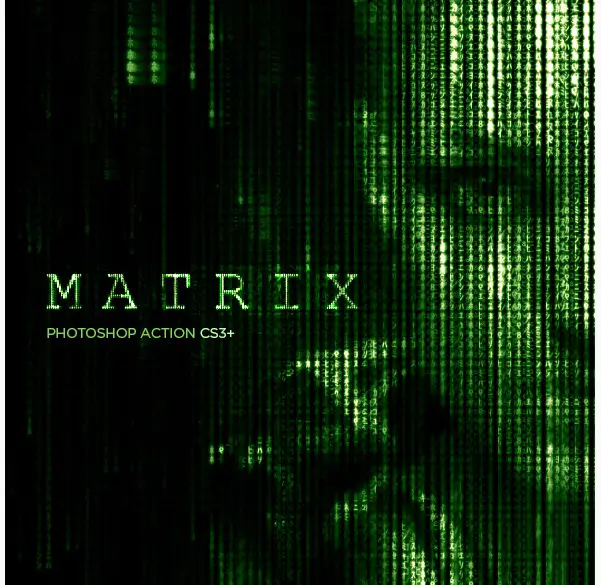 The Matrix is a mind-twisting movie about a dystopian future where a subdued human population is under the control of the machines. One man stood up to fight and liberate us from a simulated reality.
Want to give your images the appearance of being inside the Matrix? With the Matrix Code CS3+ Photoshop Action, you can convert your photos to what the computer sees in its fight against Neo, Trinity, and Morpheus.
The Matrix Code toolkit contains images, 6 matrix colors, and editable PSD file. You can buy it for  around $5.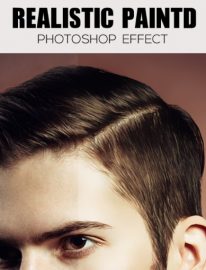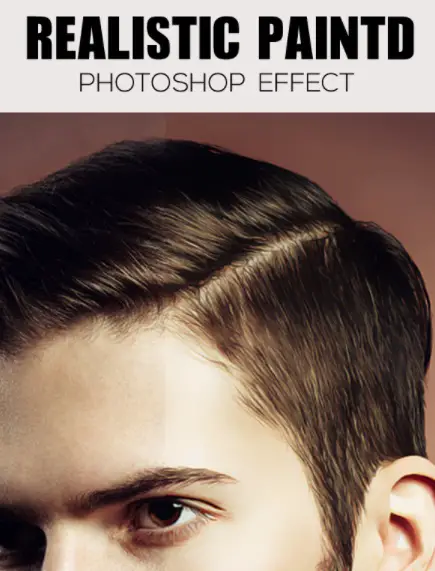 Did you know you can retouch your photos to look like they'repainted by hand? This toolkit is perfect fordoing cover designs for magazines, books, and advertisement materials. The graphic outcome looks realistic.
The Realistic Painted Photoshop Effect is one of the cool Photoshop tricks you can use to create sophisticated works of art. It's easy to use. Its license, which you can get for around $6, allows you to create unlimited end products.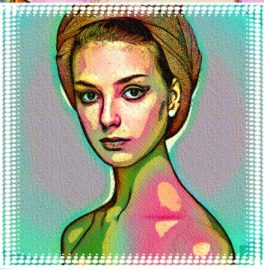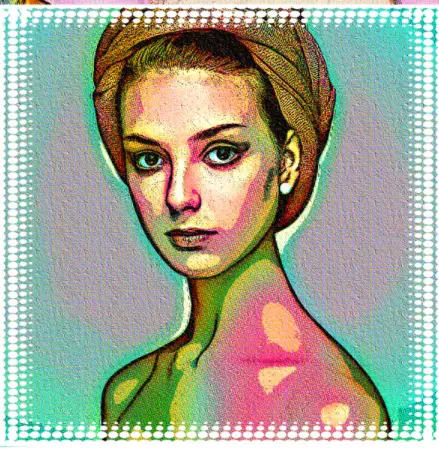 The Comic-Book Style Photoshop Effects pack is specially designed for cover designers. This toolkit is ideal for magazines, books, posters, and advertisement materials. It's a favorite weapon of choice for graphic designers and illustrators.
You can get this bag of FX goodies for around $4.
Oil Painting Photoshop EffectGive your images a realistic feel of an oil-painted work of art with this amazing toolkit. The Oil Painting Photoshop Effect pack enhances any image, giving it an artistic look. It's a super time-saving option and easy to edit. You don't have to be a seasoned artist to create awesome photos. With this FX package, you get an upper hand when it comes to photo editing and graphic design.
The Oil Painting Photoshop Effect is perfect for T-shirt design, tattoo direction, logo art, digital painting, and advertising prints and posters. It's available for around $4.
if you want to check out more content like this visit our website.