Nowadays, every business or service demands an online presence. People don't like walking on the streets too much to find their favorite products and services. They love and always prefer businesses that have an online presence. And it makes sense also, as it is easy to find, approach, and communicate with such businesses.
One such industry or area of service is interior designing, furniture, and architecture. So, if you are an architect, interior designer, or even a furniture company and looking to build an online presence then you have come to the right place.
First of all, we would also like to congratulate you on the right decision. Now, the next step for you is to find a great website template that you can use for your business.
Check out more awesome HTML5 templates click HERE.
20+ Awesome HTML5 Templates for Architects & Interior Design Websites
In this post, we have showcased around 20 beautiful HTML5 website templates for architects, furniture companies, and interior design companies. We would suggest you to take some time out and explore each one of these awesome HTML5 website templates. We are sure, you will be able to find a great one for your business.
At last, I would like to thank you for reading this post and If you really find the HTML5 template you were looking for then please like and share this post with your friends and others.
Check out:
Rayleigh
Rayleigh is a pretty clean, minimal and elegant HTML template which has been specifically designed for designers and architects to showcase their work in a minimalistic way.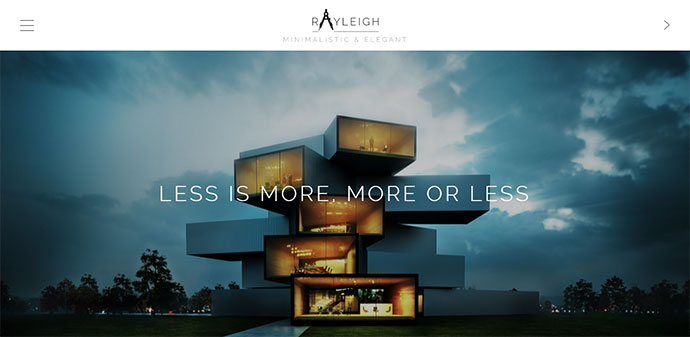 Dogma
Dogma is for people who love to have an HTML template with a simple, clean and modern design. This HTML template is perfect for furniture designers and architects.
In fact, this template can also be used by creative people like photographers to showcase their photos. This template will make sure that you are able to present or share your work with your clients in an easy and clean manner.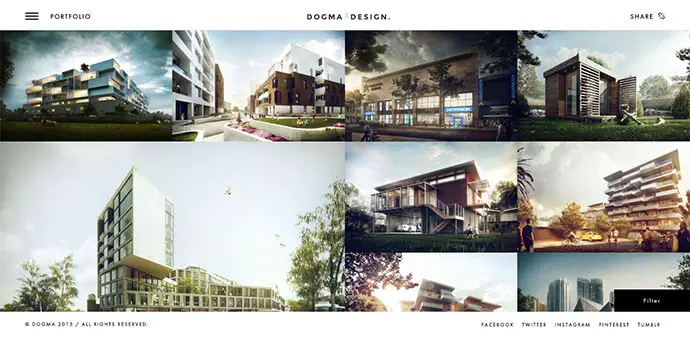 Archi
Archi, as the name suggests is a beautiful and modern HTML template specifically designed for interior design services. This template utilizes HTML 5. jQuery with Bootstrap 3 and CSS 3. Overall, a great choice for people who want to stand out from the crowd.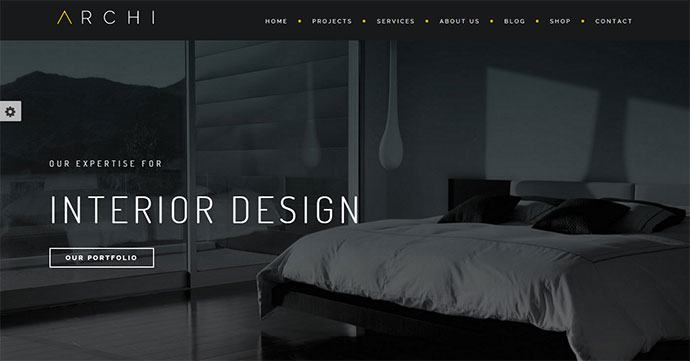 Architecture HTML Template
Architecture HTML Template was designed by keeping freelance architects and architectural firms in mind. In fact, the design of this HTML template makes it also suitable for creatives.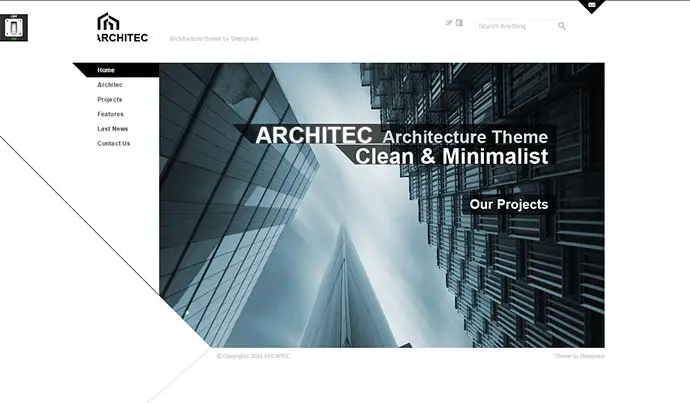 Oriel
Oriel is basically a multipurpose HTML template but its best use can be for people who are into businesses or professions related to interior decorations, interior designing, remodeling, architecture, renovations and even engineering companies.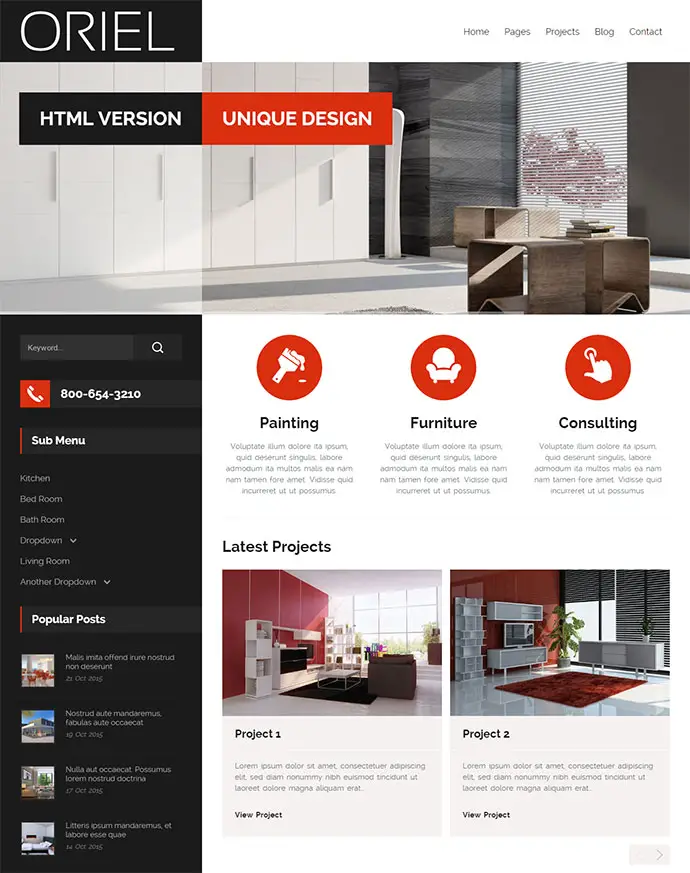 Engage Creative One Page Parallax
Engage is a very creatively designed single or one page parallax HTML template for agencies, furniture designers and architects.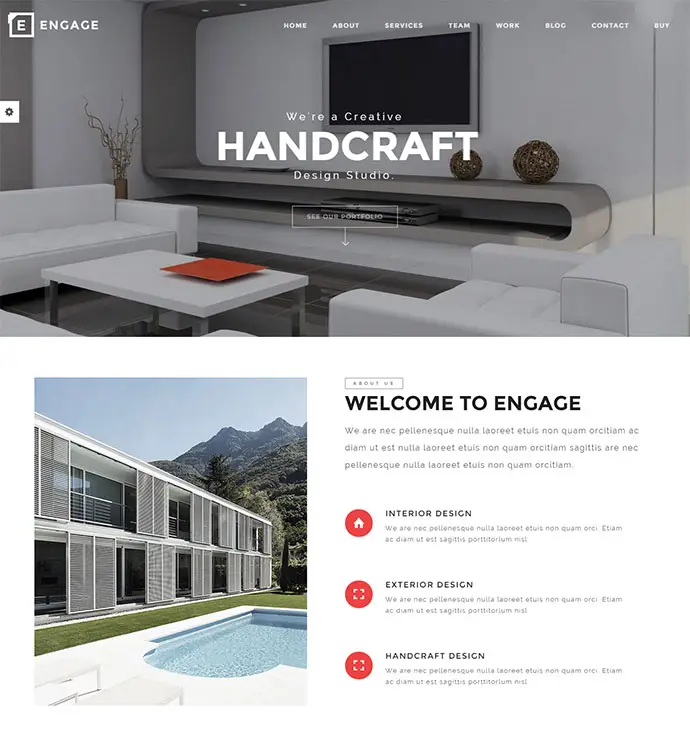 Sturlly Responsive One Page Multipurpose Template
Sturlly is a pretty clean, creative, and professional single or one-page HTML template. The template comes with a fully responsive design, built-in layouts for different types of businesses and a very well written documentation.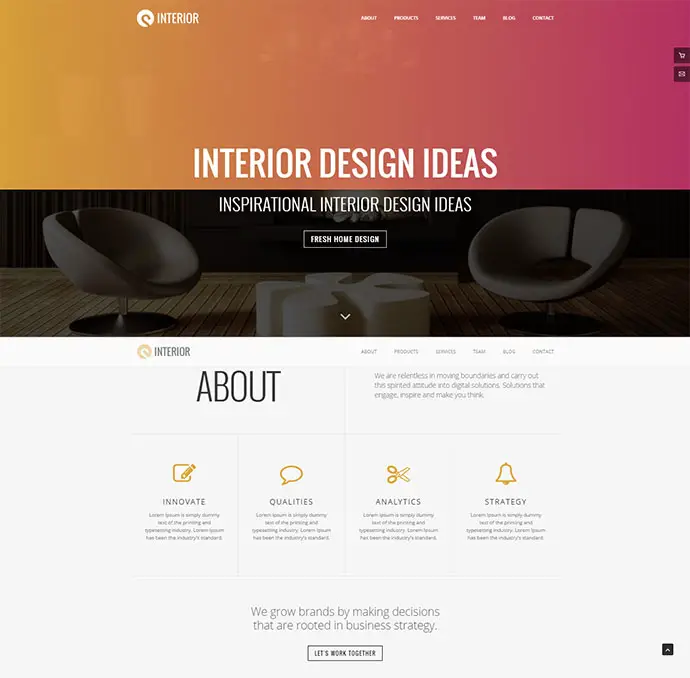 Melville
Melville is a retina-ready, responsive HTML template with a beautiful grid system. This template has been specifically designed for construction companies, architects, interior designers, and people who are into similar businesses or professions.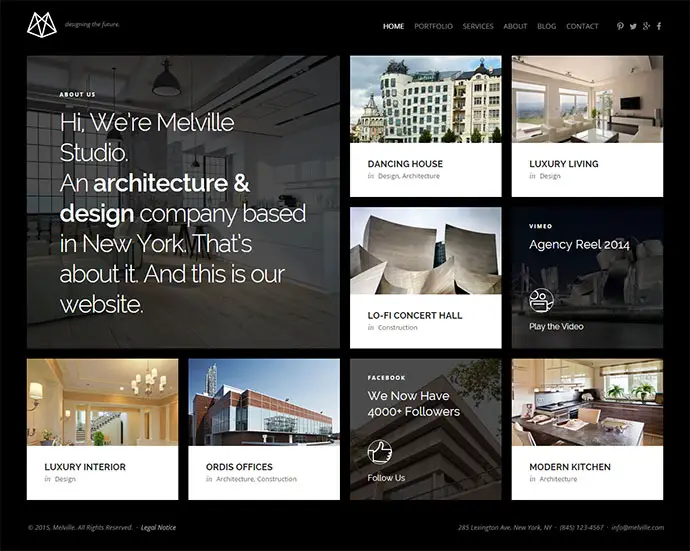 Imago
Imago is a very clean, single page and multipurpose HTML template. IT is great for architects, interior designers, and people who are into similar businesses or professions.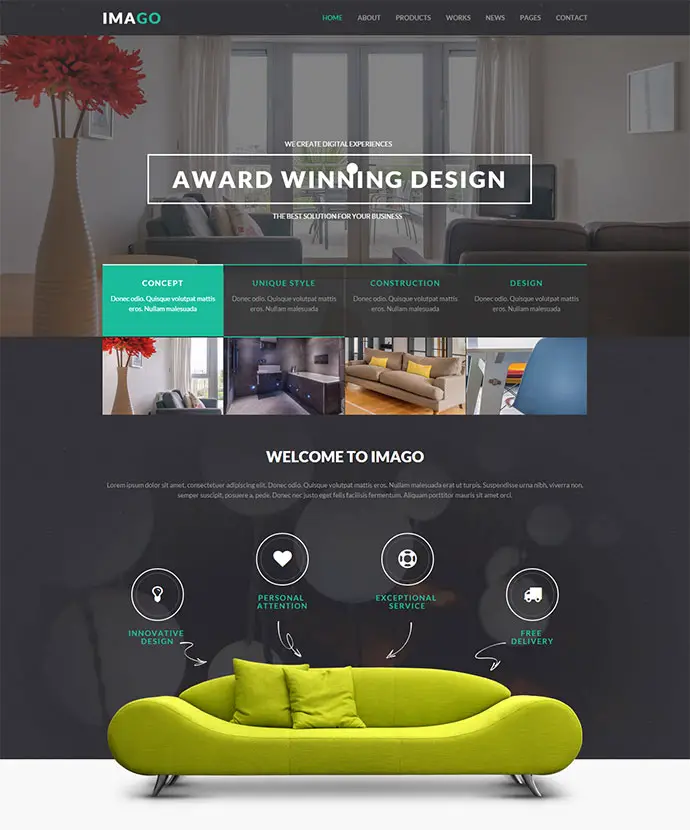 Striking Interior Design
Striking is a very modern and easy to use HTML template with a responsive design. This template is a perfect choice for interior designing and architecture industries.
Due to its easy-to-customize design, you can even use it as a portfolio for your company.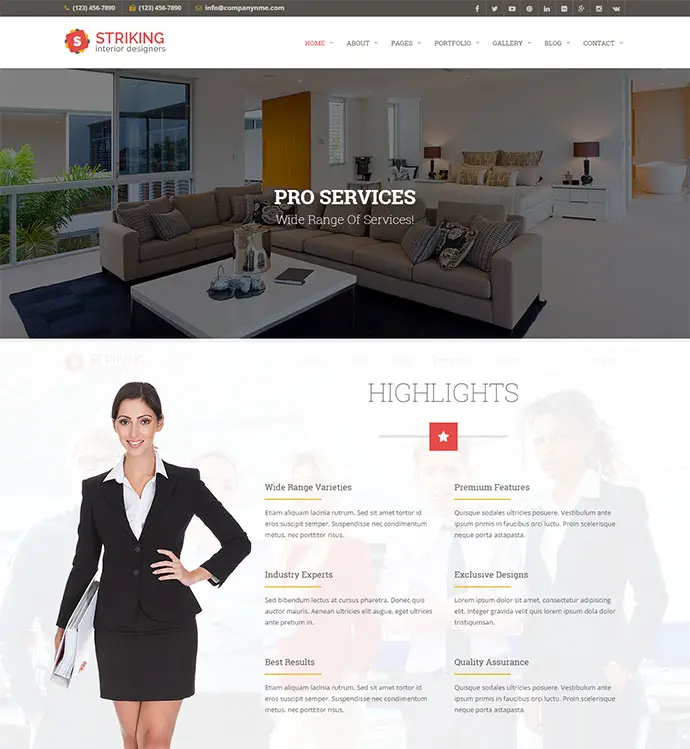 Q Creative
Q Creative offers a very optimized, smooth, and interactive experience to its visitors. This was made possible due to its perfect coding and use of latest technologies; HTML5, JavaScript and CSS3.
Pick this template is you really wanna impress your visitors.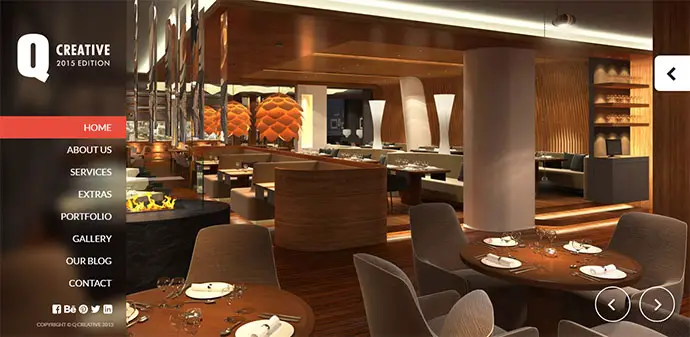 Canvas
Canvas is a dedicated HTML template for furniture and interior designing companies. It is really one of its kind. The design is awesome and very clean. You can showcase your products just like a portfolio.
Canvas is also ready to support e-commerce.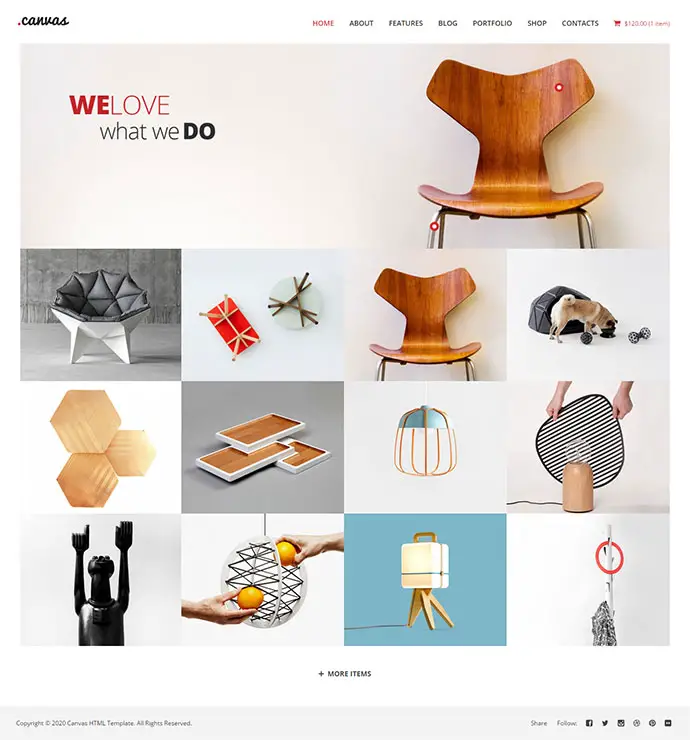 Ricochet
Ricochet is a modern looking template for companies that deals in furniture's, architectures, and interior designing. It's a pretty well-thought-out and designed HTML template and comes in two different versions
Classic Corporate
Modern Fullscreen.
The downloads package is pretty big as it contains around 29 files. It also supports web shopping, which means you can also use this as an online shop.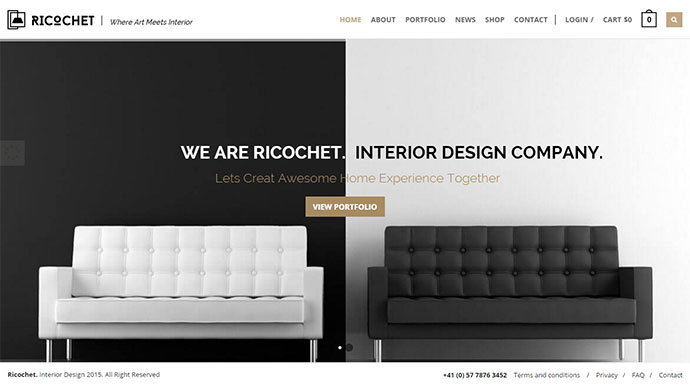 Interior Design Studio Template
This one is a very unique HTML template, as you can see in the screenshot, the menu is not on top but bottom. A really nice idea for a website.
This kind of design is perfect for creating websites for interior designing, personal portfolios, company profiles, creative agencies and other similar professions.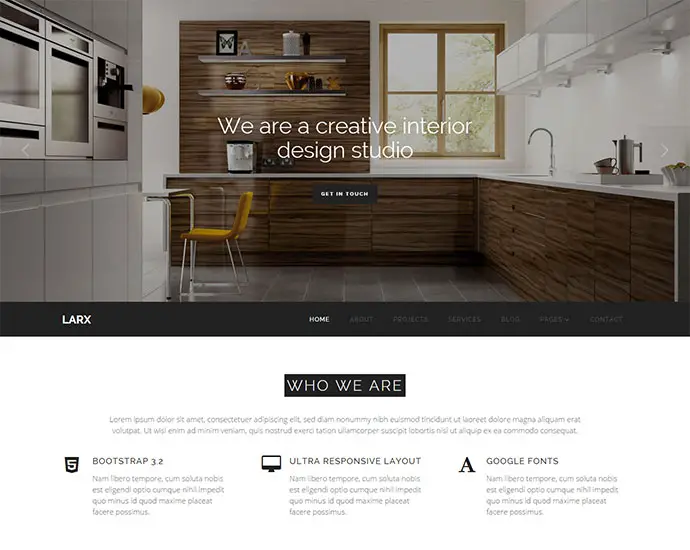 Impressive
Impressive is a great Bootstrap responsive HTML5 Template and comes in two fantastic variants; A one page HTML5 template and Multi-pages HTML5 template.
To list a few of its great inclusions, you will get m-carousel slider, iosSlider, unique submenu and two types of portfolios. It also gives you a variety of blog posts and pages to choose from for your website.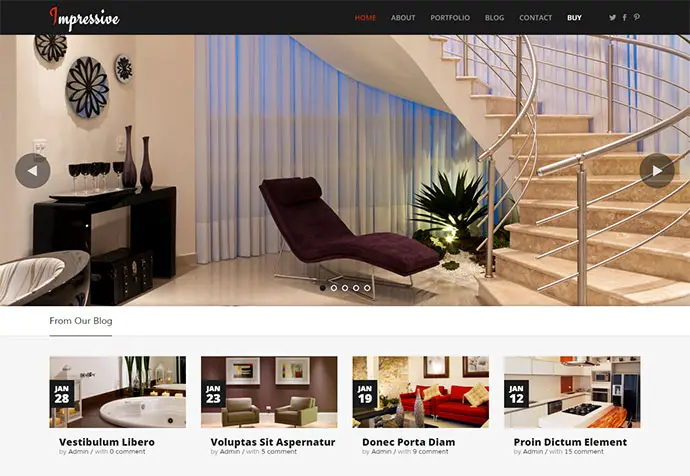 deKor
deKor is a brilliant HTML template for architects and interior design companies. It comes with a responsive design and has been created with Bootstrap 3.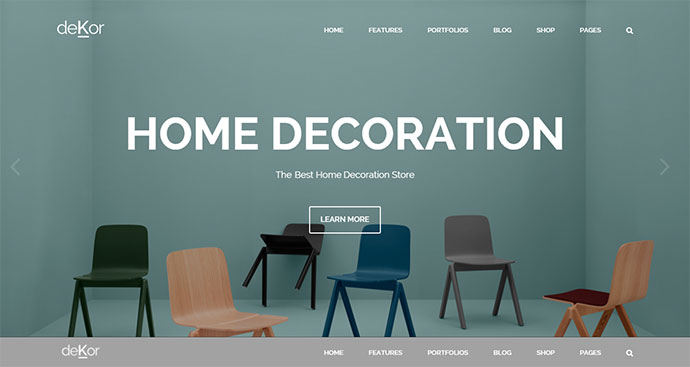 Wego
Wego is a top class HTML template with a very clean HTML code and that too without heavy bootstrap. It is perfect for architects and interior design companies. Its beautiful code is heavily optimized for SEO and trust me search engines will love this site.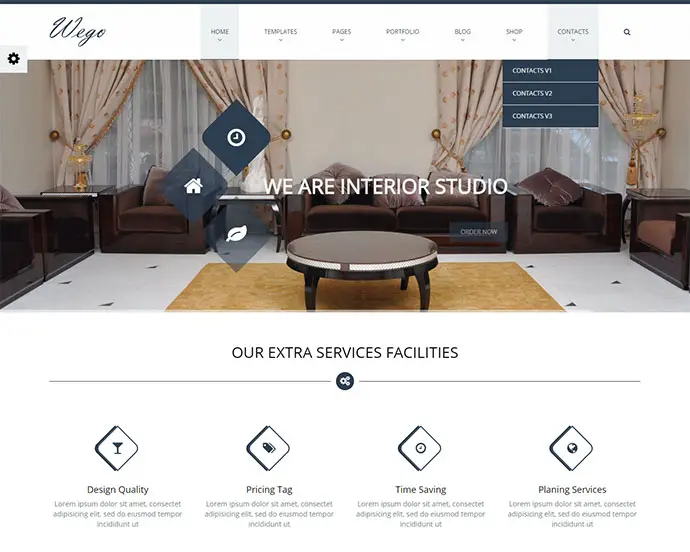 Iva
Iva is a single page or one page retina-ready template for construction companies, architects, and interior designing companies. This particular template comes with six built-in skins which means, all you have to do is change the text, images, logo and you are ready to rock.
As far as the design is concerned, it is fully responsive and very easy to customize.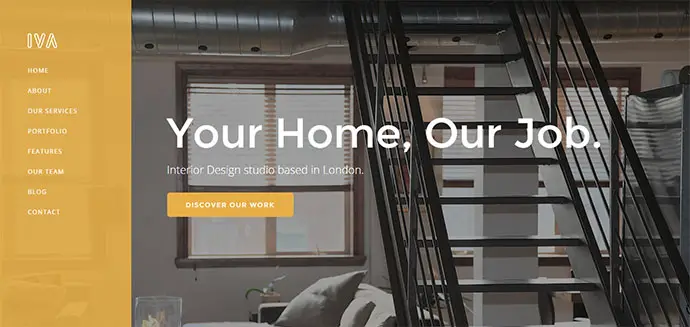 ARD
ARD is a minimal HTML template for architecture studios and design agencies. The design is very modern and attractive. Go for it if you need a template with minimal design.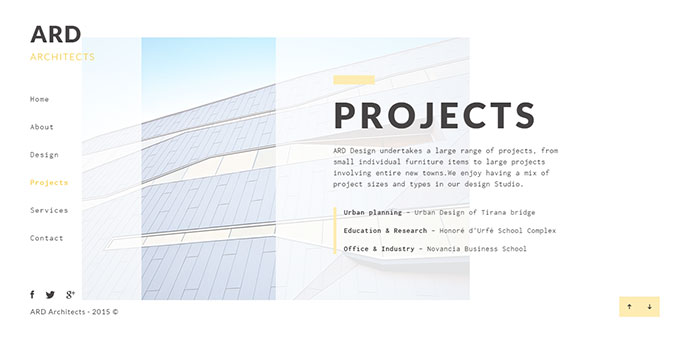 Style Interior
Style Interior is a pretty creative and clean template for furniture and interior designing companies. Its design is also fully responsive and has been built with Bootstrap 3.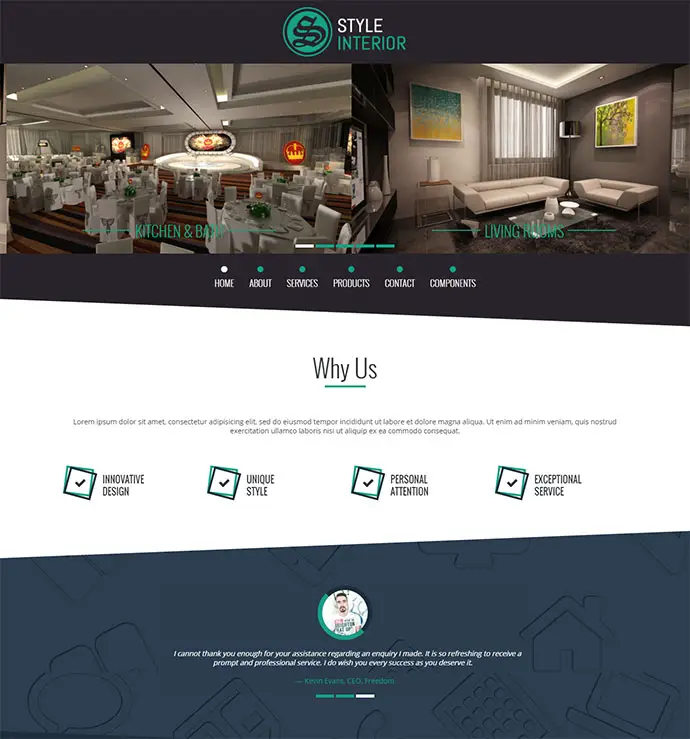 Arct
Arct is a modern HTML5 template that focuses on strong typography. Though its great for architects and architectural firms but customized to be used by any business.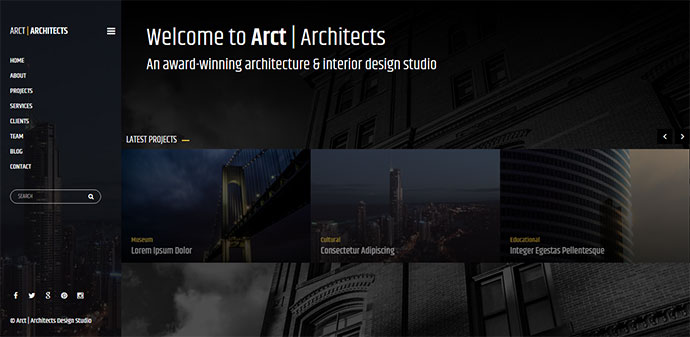 Please don't forget to send in your feedback/comments using the comments section below. If you liked this post, please spread the word by using the sharing buttons below.
If you want to check out more content like this click HERE.