Ailerons Font is an aircraft models inspired font designed by Adilson Gonzales. He designed this font as an experiment but later decided to give away as a freebie.
Check out more Ailerons Fonts click HERE.
Check out:
License: Free for Personal use only. If you would like to use this font for commercial purposes then you may need to contact the creator of the font.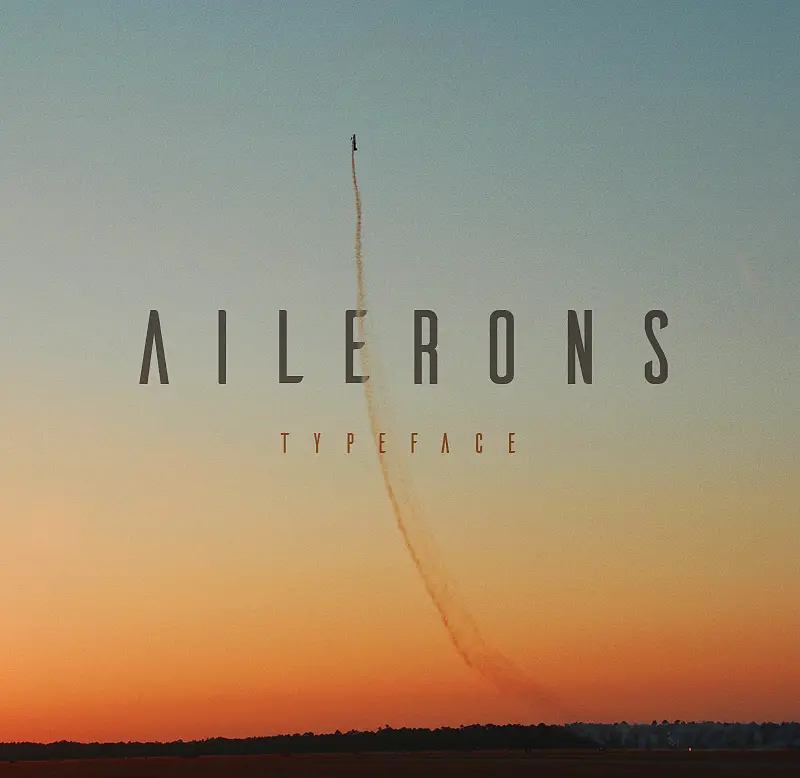 Please don't forget to send in your feedback/comments using the comments section below.
Check out our website for more content like this.