If you are looking for a WordPress theme that solves the purpose of a landing page too then you have comes to the right place because in this post we have showcased the very best available Landing Page WordPress themes that you can use to launch or promote your new or upcoming apps or products.
Check out more Landing Page WordPress Themes click HERE.
Best Landing Page WordPress Themes To Promote Products
When it comes to a landing page design, we must make sure that it has a well-thought layout and design with the right components at the right places.
Just having a landing page does not help as you need a landing page that converts your visitors into customers. Keeping that in mind, we have handpicked these Landing Page WordPress themes to make your life simple and easy.
Premium Themes Download
Please take some time out to explore theme premium themes and we are sure you will get what you are looking for. At last, if you like this post, please share it with your friends and colleagues.
You may also like:
Hype
Hype is a visually appealing Landing Page WordPress Theme to showcase an overview of your app. It allows you to create unlimited number of landing pages for your apps which makes it a great theme for this purpose.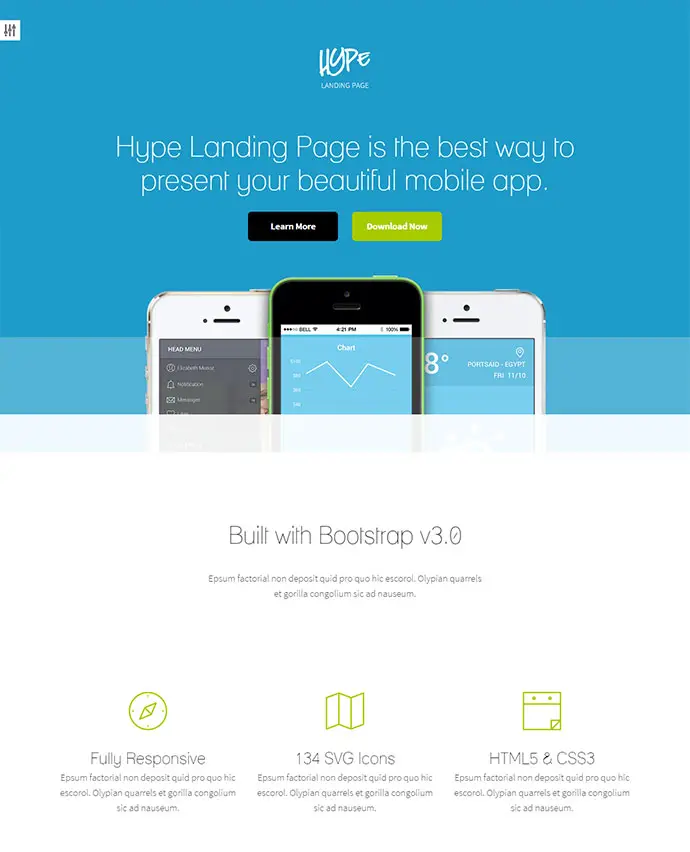 JustLanded
JustLanded is a very slick Landing Page WordPress Theme with a great looking design. It comes with  customizable landing page blocks using which you can create multiple landing pages pretty easily.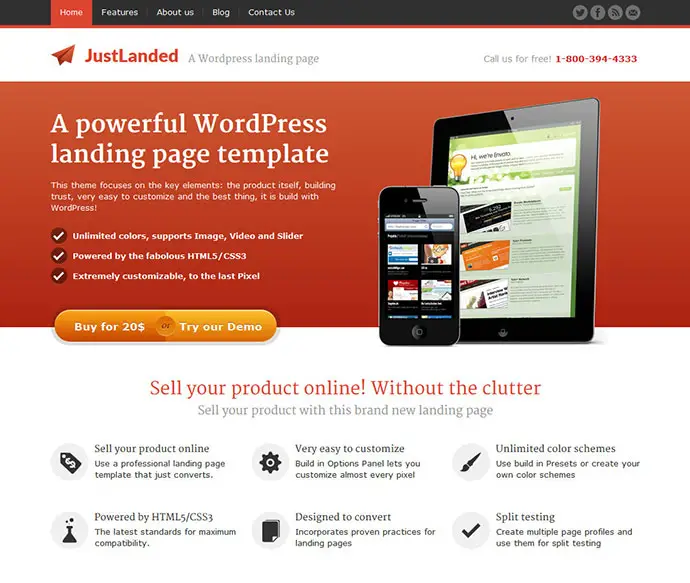 EOS
EOS is yet another beautiful Landing Page WordPress Theme which comes with a pre-launch page too. So, if your app is still in the development phase, you can set this page as an under construction page for your app. Its simple design will definitely impress your visitors.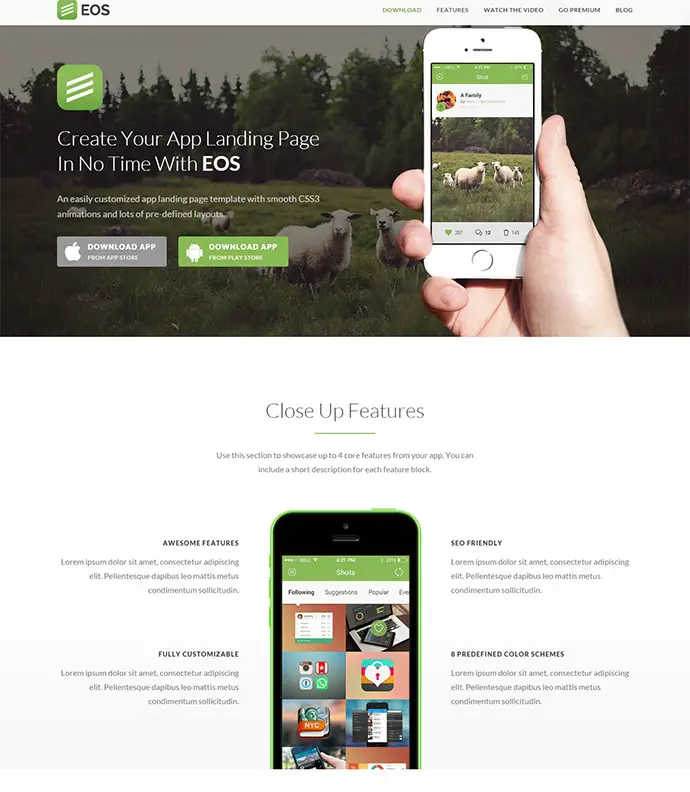 Authority
Authority is a very clean Landing Page WordPress Theme for selling ebooks. This theme has been designed to showcase all your ebooks in one page which makes it easy for the visitors to look at all the ebooks at once.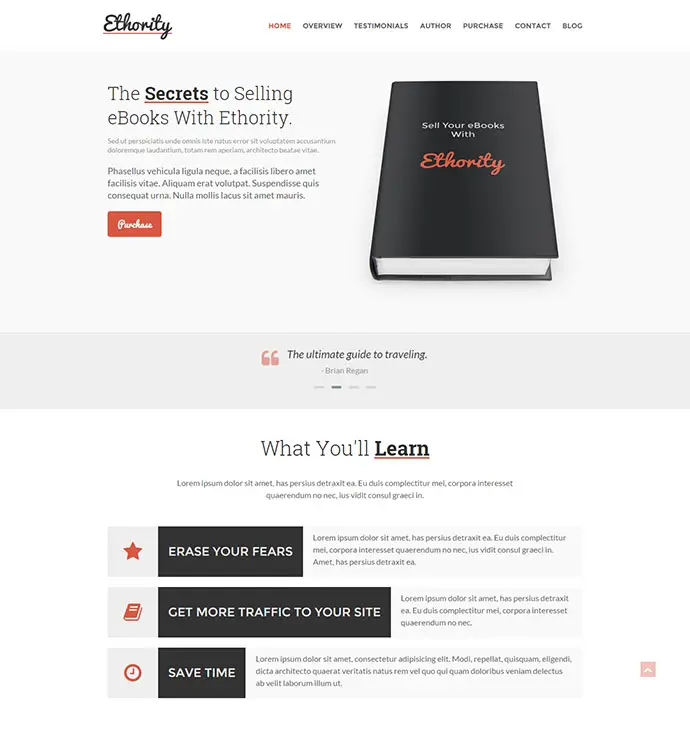 Fusion
Fusion is a great Landing Page WordPress Theme designed specifically for people who develop mobile apps. You can also use this theme as a portfolio theme.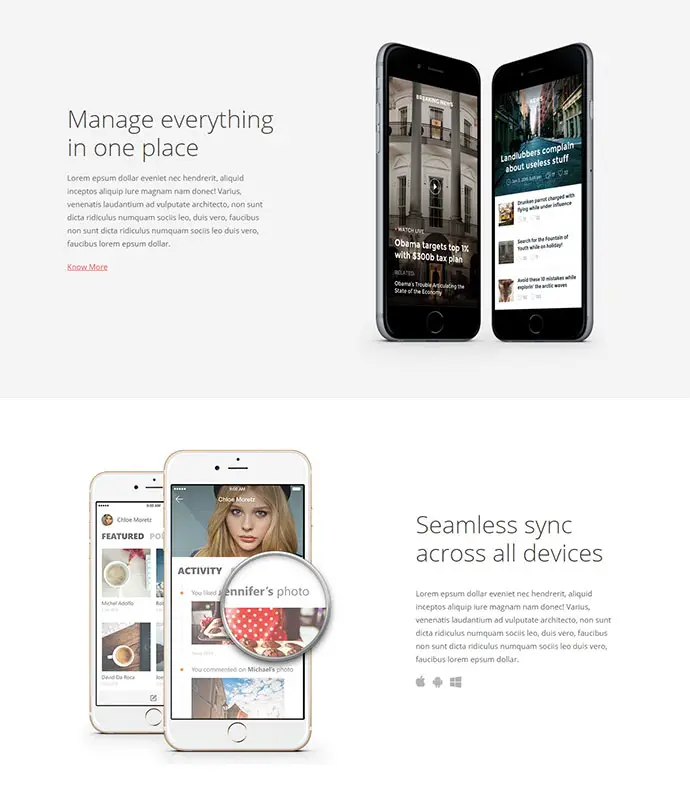 xLander
xLander is a clean, flexible and fully responsive Landing Page WordPress Theme with a very professional design. It is fully search engine optimized and comes with tons of powerful features that will make your site not only fast but impressive too.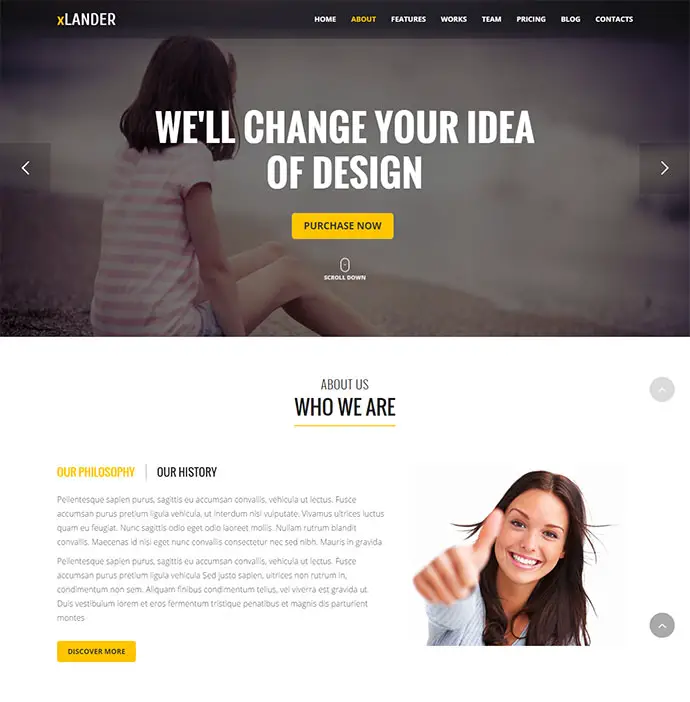 Landy
Landy is a perfect Landing Page WordPress Theme designed for mobile app developers to showcase their apps with simplicity.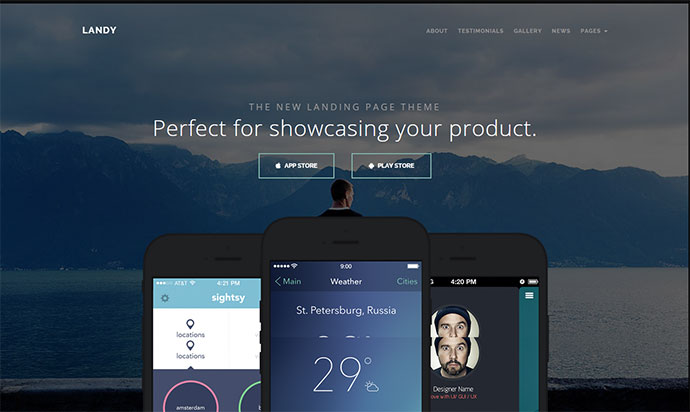 Cian
Cian is yet another clean and modern Landing Page WordPress Theme that include features like prices section, newsletters, support, contact and lots more. All in all, a nice Landing Page WordPress Theme.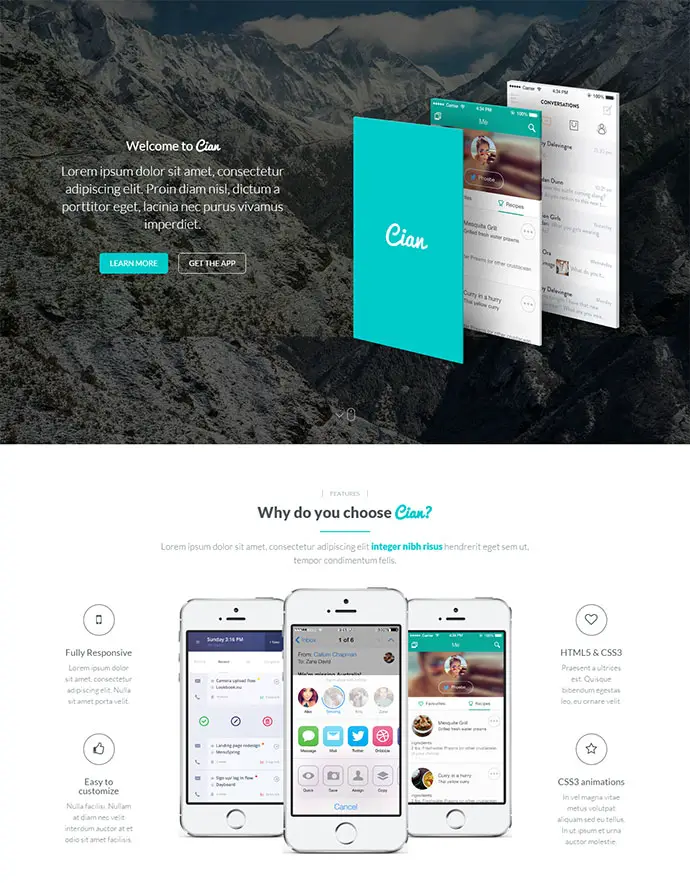 Caelus
Caelus is not only a Landing Page WordPress Theme but also acts as a countdown page too. This is good for people who have either already launched their new app or still under construction.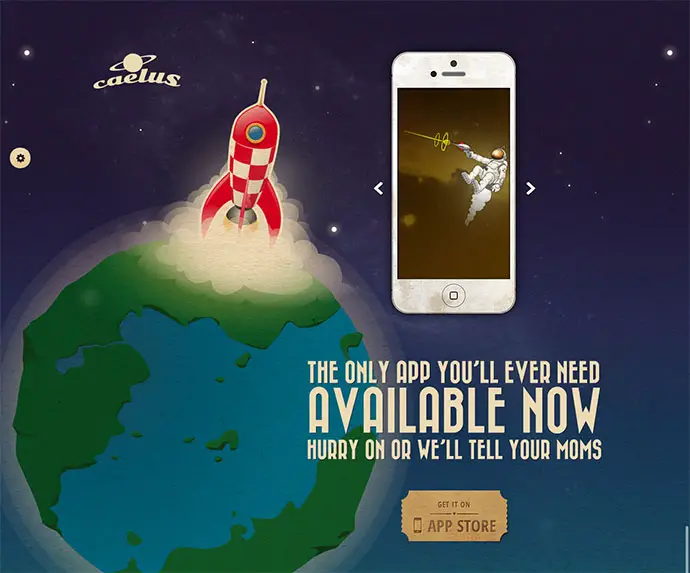 Permatex
Permatex is a beautiful Landing Page WordPress Theme with a modern and very clean design. This theme will make sure that all your components and products are placed well and converts your visitors into customers.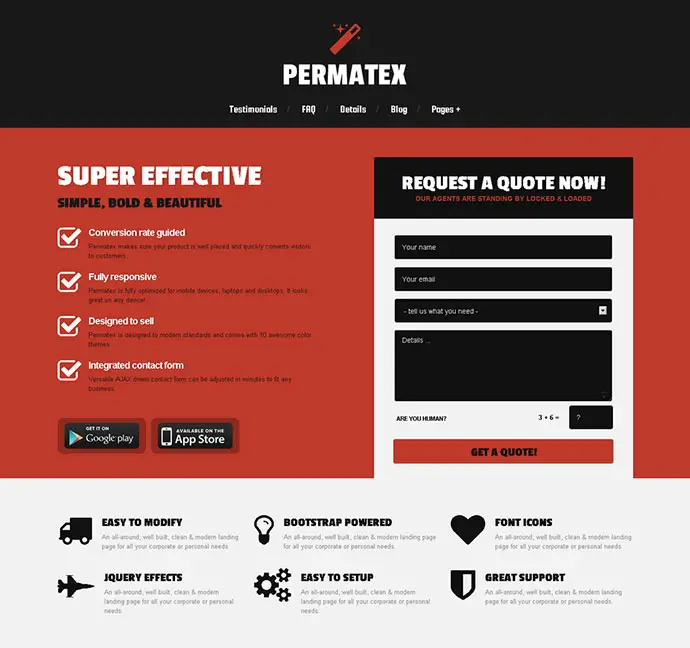 Launchkit Landing Page & Marketing WordPress Theme
Launch kit is basically a complete landing page solution in itself. It has got an amazing potential and marketing appeal to it. If you use this Landing Page WordPress Theme then you will see that your website has a very clear view with balanced content blocks.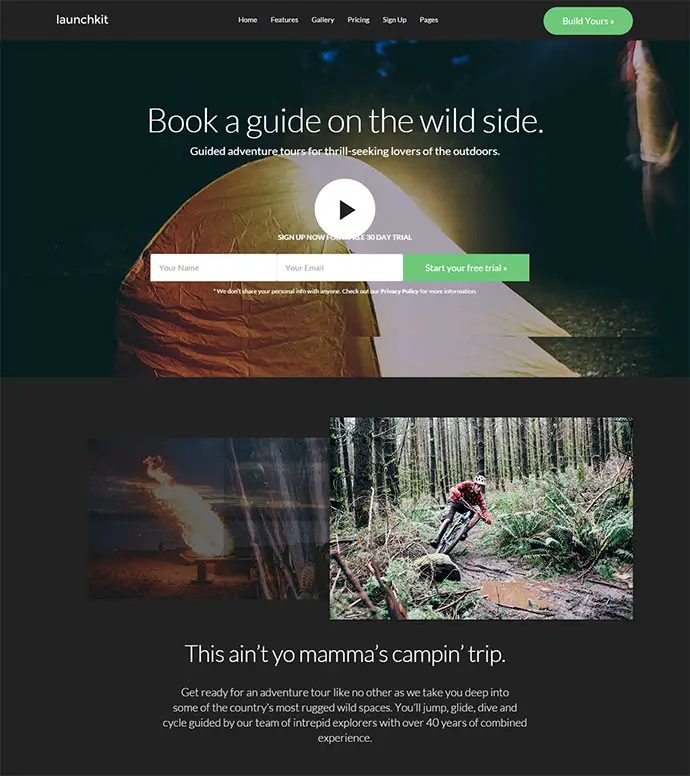 xMobile
xMobile is yet another clean and modern Landing Page WordPress Theme designed specifically for showcasing mobile apps. Though, its been designed specially for mobile apps but its got flexibility and can be customized to market any kind of product.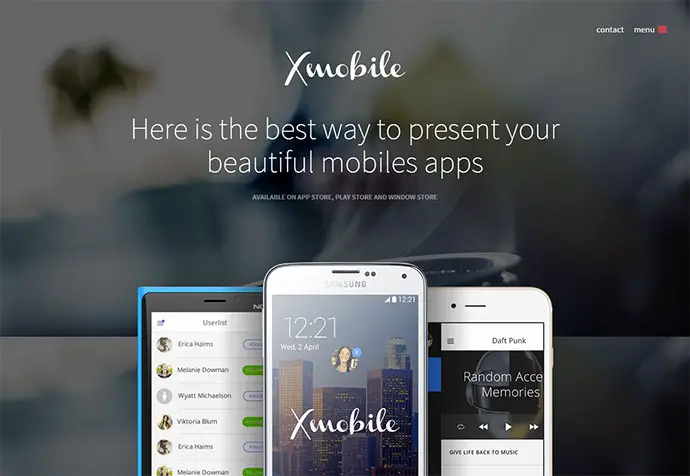 Sleek
Sleek is an advanced Landing Page WordPress Theme with some powerful and premium features. Sleek is also good for people who need to create a personal one page website for either blogging or business purpose.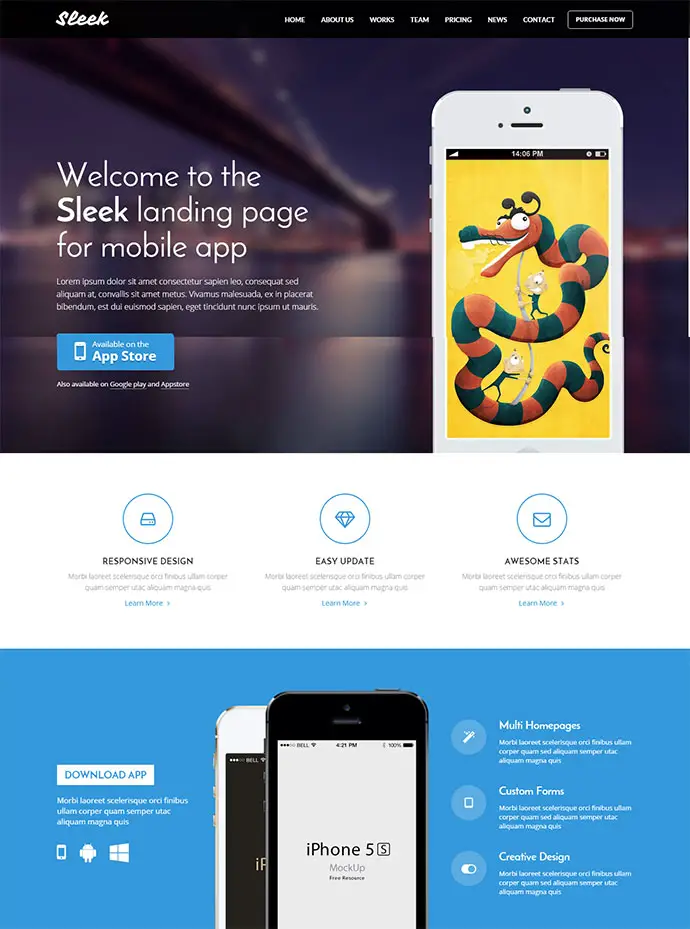 Event
Event is a pretty modern and simple Landing Page WordPress Theme which is perfect for organizing events, concerts, conferences and even exhibitions.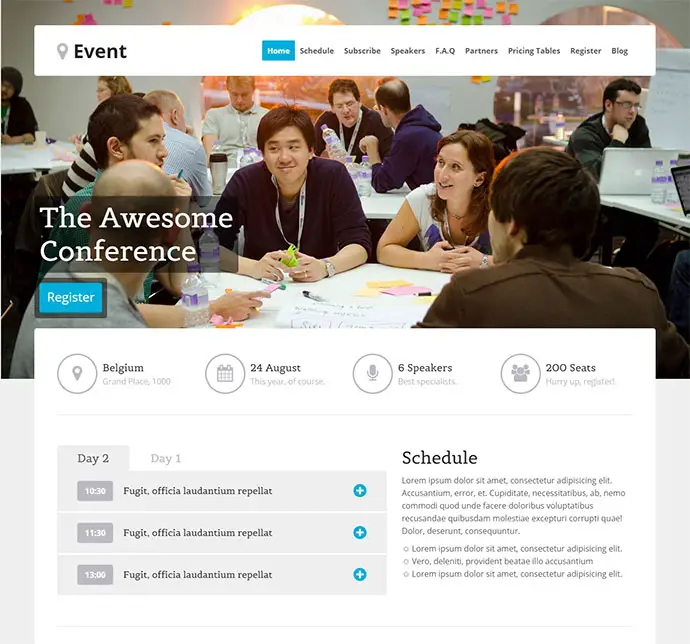 Please don't forget to send in your feedback/comments using the comments section below. If you liked this post, please spread the word by using the sharing buttons below.
Check out more content like this click HERE.