Wallpapers are the unsung heroes in graphic designs. You can add all the texture and details you want to your layouts to pique the interest of your viewers. But wallpapers really do the trick. These hard-working elements set the tone and mood of the images.
We follow many blogs and online fora relating to graphic design. And from what we've gathered, one of the top ten backgrounds used by most graphic designers is the grunge wallpaper. Let's explore this design element.
Check out more designs click HERE.
Want to Add Texture to Your Designs? Try Grunge Wallpaper!
Are you looking to add a background to your designs? While adding the texture sets the feel of your images, nothing sets the overall tone and emotion of the layout better than wallpapers.
These design elements can range from complex designs like a star-laden Milky Way galaxy to as common as a floral background.
If you feel like your illustrations and designs are flat, then spruce it up by adding design elements. Create visually striking shapes and outlines to catch your viewers' eyes. You might want to consider textures and wallpapers, as these are layout details that can make it a whole lot interesting.
Textures Are Not the Be-All, End-All in Graphic Designs
The old approach of exclusively using textures is long gone. Today new techniques in graphic design suggest pairing textures with wallpapers, among other layouts details.
And why not? By incorporating other elements, these diverse tools allow a more illusionistic layout. Thus, a more sophisticated design.
From various online fora and blogs on graphic design, we've managed to gather the top ten most essential backgrounds used by designers and illustrators. One of the must-haves is the grunge wallpaper.
Read on and discover why this eye-catching design element should play part in your design process.
Check out:
Exploring the Grunge Wallpaper
If there's one design element that will never go out of style, it's the use of the layout background. And one of the all-time popular backgrounds is the grunge wallpaper.
Visual Effect
The aged and tattered visual effect gives designs a cool and informal edge.
Design Elements
The great thing about having a grunge wallpaper is that it goes well with many other design elements.
Visual
There is always something appealing to that vintage-style visual. Peeled paint, faded edges, and murky colors—the texture of this background piques the interest of many graphic designers. But more importantly, having a grunge wallpaper easily attracts the viewers.
Versatility
The versatility of the grunge wallpaper encompasses a wide range of use due to its feel and tone. There's so much texture and visual interest in this design element. It's also a wonderful layout to use for festival flyers, concert posters, and magazine covers.
Depth
Grunge wallpapers are also ideal elements that you can place in apps and games. When applied in digital designs, the vintage effect adds depth and has a more immersive quality.
If you're looking to add a fantastic effect to your graphics, you might want to add this one to your collection of design tools. Try out the grunge wallpaper and see how it fits well in your layouts.
Vintage-Style Grunge Wallpaper Collection for Your Designs
One of the most remarkable crazes to hit the world of graphic design in recent years is the use of grunge wallpaper. For the artsy folks, they are particularly happy with its vintage-style, worn-out look. As this design type made it big in the design world, grunge wallpaper is giving other design elements serious competition.
With every color and texture imaginable now available, grunge wallpaper is redefining artwork and design, particularly in the field of layout backgrounds and design elements.
The right amount of this textural element can bring a whole new dimension to your images.
If you're looking for worn-and-torn visual elements, then these design collections are just for you. In this article, we curated some of the best grunge wallpaper designs.
They range from irregular effects to high-quality grungy layouts. We hope you'll find what you need here in this handful we've gathered.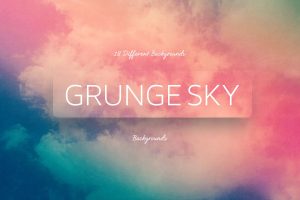 Looking to add clouds to your designs? Check out this wonderful grunge wallpaper.
The Grunge SKY Backgrounds set features
over 55 polygons of colorful BGS

32 motion grunge backgrounds, and more.

You can buy this pack for only $5.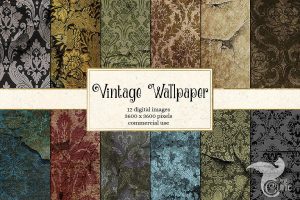 Looking for a vintage-style grunge wallpaper? Then here's a lovely set of aged damask backgrounds. It features distressed textures in delicate patterns. This collection contains
12 images in JPG format.

Ideal for web design, invitation cards, and scrapbooking.

Y

ou can get it for $4.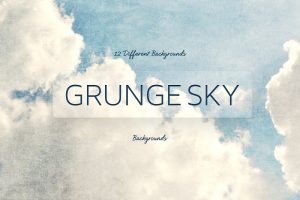 Here's another set of sky backgrounds. This pack contains
12 wallpapers in JPG format.

These images are easy to change and ideal for graphic layouts and web design.

Buy it for $5.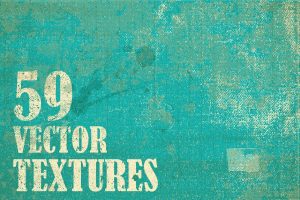 Want to add a roughened texture to your pictures? Here's a unique set of grunge wallpaper vectors. It's great for backgrounds of any size because these vectors can be scaled without affecting their quality.
The grunge wallpaper set is available for $10.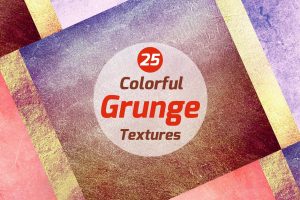 When you want a colorful grunge wallpaper for your designs, this one's a brilliant set. The pack contains
25 textures in high-resolution JPEG format

57 vector halftone textures

15 wood backgrounds

12 worn paper textures.
You can buy this set for $12.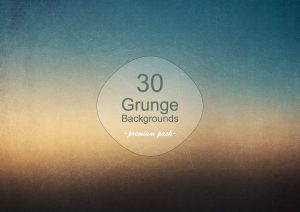 Looking for blurred grunge wallpaper layouts? Then this set is perfect.
All 30 blurred grunge backgrounds are in high-resolution JPG format.

It's great for websites, prints, and presentations, whether for personal or commercial use.
Buy it for $4.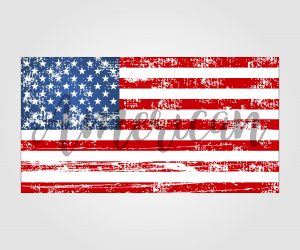 Are you feeling patriotic? Why not celebrate your love for our nation with the Flag American Grunge Style vector? Get it for $3.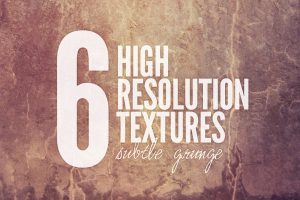 If you prefer a subtle approach to making your designs look aged and worn-out, then check out Subtle Grunge.
The grunge wallpaper pack includes 6 high-resolution textures in JPEG format. Get it for $3.
Conclusion
Did you like what we have here? Would you like more recommendations? We'll be happy to help you out. Contact us.
Check out our website for more content like this click HERE.