Are you looking to design your own customized posters? Create beautiful images without the time-consuming effort with these cool poster backgrounds. In this article, we curated some of the best templates to help you craft stunning designs—even if you're just starting out as a graphic designer. Browse our collection and take your design skills to another level. Personalize your designs with these awesome poster backgrounds.
Check out more awesome poster Background designs click HERE.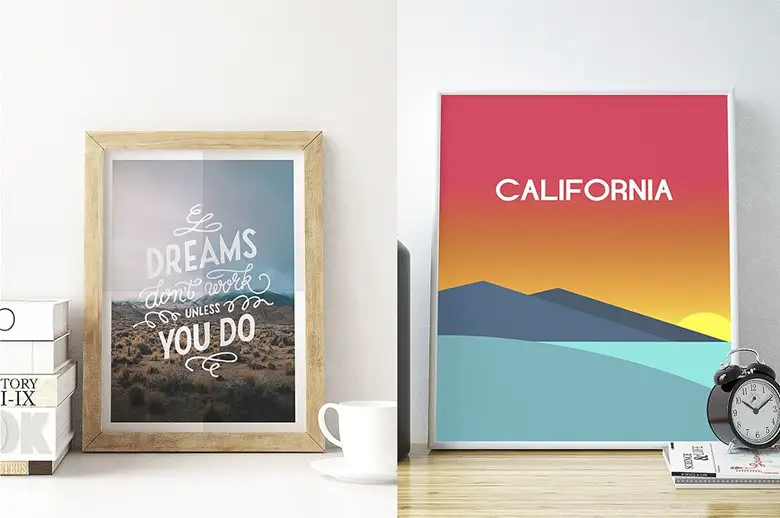 Wondering what's the best vehicle to get people excited about a new product, event, or business? If you're looking to promote something, the best way to do it is to use posters. It may be old-fashioned, but it's definitely not outmoded or obsolete. What's more, it doesn't cost much to make one.
Visually, posters are very effective and quite impactful. When designed with eye-catching colors and attention-grabbing elements, it can definitely turn heads. And when it does, posters can be an awesome avenue to get your message across.
It doesn't matter who you are or what you're trying to promote. Posters can get people excited about what's up or coming. Whether it's a new movie or a planned opening of a new establishment, posters are the way to go.
If you're looking to create visually stimulating designs, you'll love what we have in store for you. In this article, we curated some of the best templates when you need awesome poster backgrounds. We hope this collection will make it easier and more convenient for you in crafting stunning designs.
Check out: Feel Nature in Your Designs with Plywood Texture
Not All Posters are Created Equal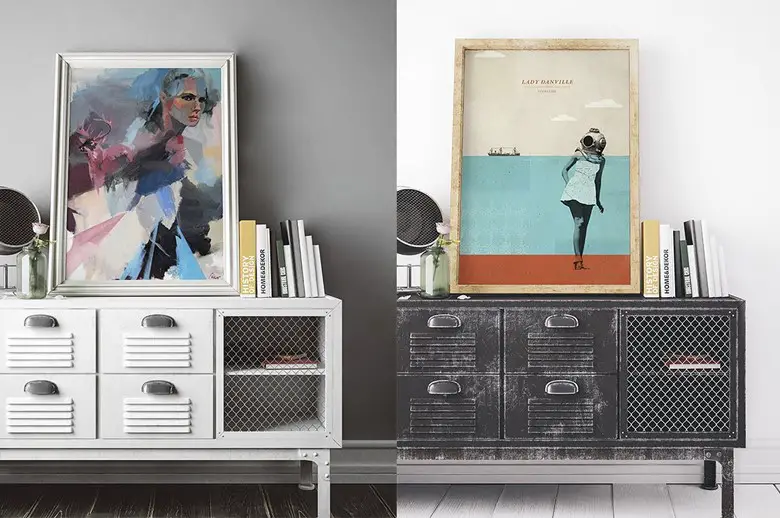 Have you noticed how some posters seem mundane while others keep getting huge attention? If you've been working on poster designs for a while now, you'll understand how not all posters are created equal. So what separates one poster from another? Why are some posters more effective than others?
When creating posters, you need to apply different approaches. A poster for a new movie will look different from a poster promoting the opening of a new business. In the same way, a poster welcoming a new doctor in a hospital will have a different feel from a poster advertising a music festival coming to town.
Do you see what we mean?
Posters are not just about colors and images. These advertising and promotional tools also convey a certain emotion in the messages they seek to relay. There's the fun, hip, and cool feel in posters for movies, concerts, and festivals. And then there's a serious, more professional tone when it comes to posters for businesses.
In this article, we're not just going to give you a low down on some of the best poster backgrounds. We're also giving you tips on how to boost your poster-making skills. We listed some of the more practical ideas to give your posters a more inspired and exciting feel.
Check out: Design Trend: The Marble Texture is Back!
 Creative Juices Flowing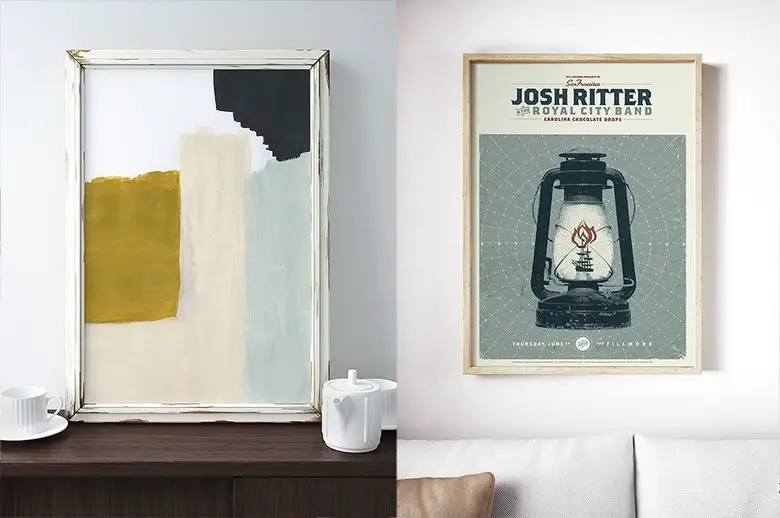 Need a quick boost to get yourself going in designing posters? Here are some simple pointers to help you have the needed push to keep your creativity going without feeling too overwhelmed. Let's kick it off with minimalism.
Less Is More
If you're looking to create posters, always keep it simple. And by simple, we mean taking the minimalist's approach. Less is more. There is beauty in having less clutter in your designs. Put too much in your canvas and it may look untidy. Create a hodgepodge of elements and you'll likely make shambles.
Taking the minimalist approach is a great choice for posters promoting a new movie or clothing line. This  "less is more" line of attack is appealing to the young, hip, and cool crowd. Put in big, flashy elements, and you'll look like you're trying hard in your design. And that's not cool.
So keep it simple and neat.
But what if you need to convey a lot of information in a smaller canvas space?
When promoting an event like a concert or festival, the poster needs to contain essential information as to the date, time, and location. Here the focus of the poster is no longer on the illustration or similar visual elements. Rather, it's on what is written.
If you're trying to deliver key messages, you might wonder how to reconcile it with the "less is more" approach. It's simple. Don't sacrifice the typography, and make the message the focus of your poster design. In this instance, you veer away from the minimalist's mindset because you're trying to convey information.
Is there any other instance where you shift away from the minimalist's approach?
Yes. To create an impactful poster for a party or similar event, you need a lot of graphics on your canvas. To be eye-catching, you need to put a lot of design elements. Vibrant colors and lively elements can go a long way. These design elements pique the interest of anyone who catches a glimpse of the poster.
Less May Be More but Not Always
We mentioned minimalism and taking the "less is more" approach. But it isn't always the case. Sometimes capturing a person's attention require head-turning colors.
If you're working on a poster for a child-oriented business, bright colors are a solid choice. For posters that promote a certain line of beverage, like smoothies perhaps, use colors that tickle the senses and make them crave for the product. Concert posters require striking party colors for a pulsating enticement.
Check out: Want to Add Texture to Your Designs? Try Grunge Wallpaper!
Poster Backgrounds for Your Designs
Here are some of the excellent poster backgrounds we've found. We hope these will help you take your design skills to the next level and create awesome posters.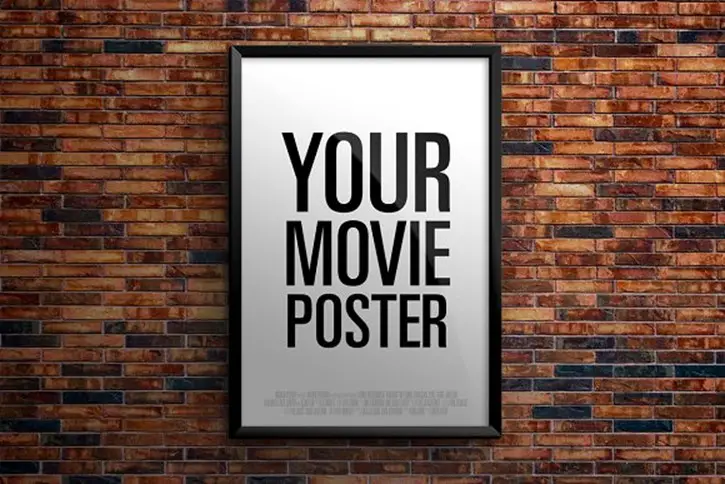 Want to create a movie poster? Then you'll love this one. It's one of the top poster backgrounds available today. This pack contains editable smart objects, layered reflections, and customizable poster backgrounds. Buy it for around $10.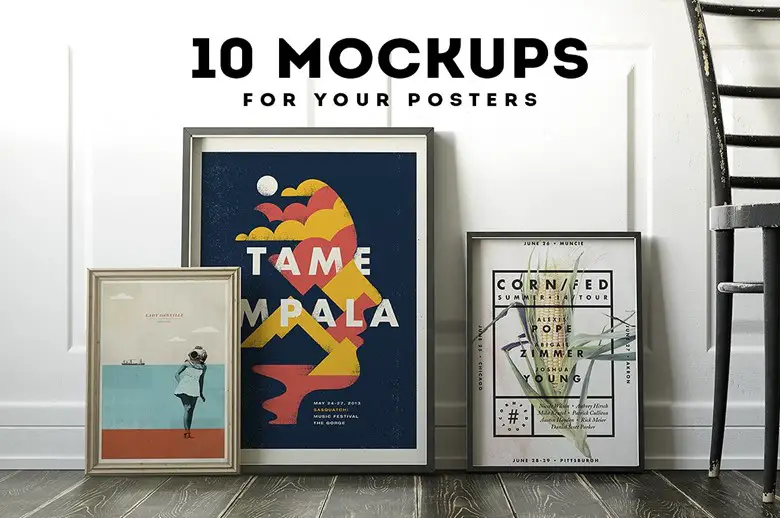 This pack contains 10 PSD files, featuring smart objects that can be easily edited. Everything that you need to create cool posters is here. We hope you'll enjoy the amazing poster backgrounds. Buy it for around $19.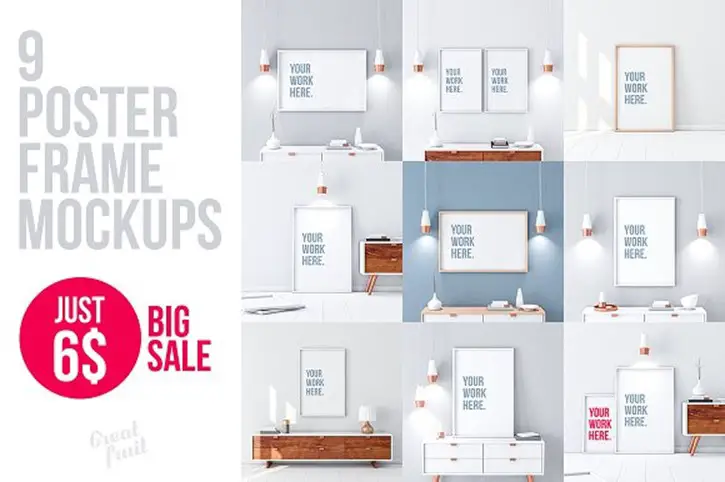 This set features 9 poster backgrounds and frames, all high-quality PSD mockups with smart objects. You can get it for just around $6.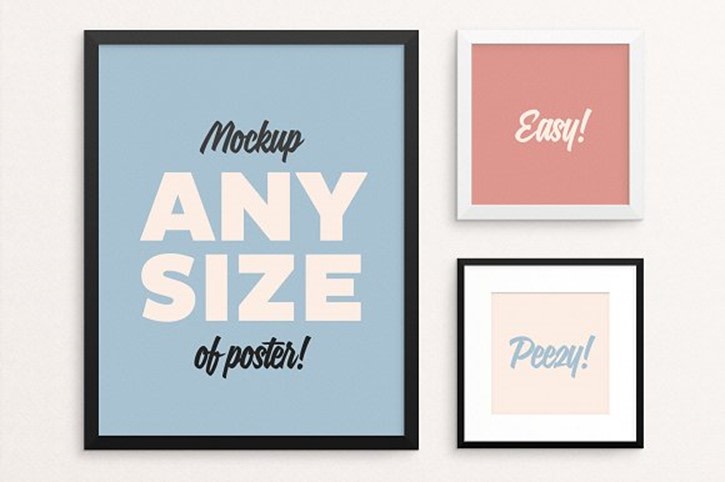 The best thing about this pack is that the frames fit any poster size. This pack contains 8 frames. The poster backgrounds also feature realistic shadows, glass reflections, white matter, and folded paper texture—all that can be easily changed. Buy this one for only around $8.
Conclusion
If you have questions on anything related to graphic design? Feel free to reach out in the comments section below..
Check out our website for more content like this.