For business owners and entrepreneurs, the importance of a digital marketing strategy has never been greater. Americans spend nearly 24 hours per week online.
Capturing that audience is foremost in the mind of many marketing professionals. They invest in ad campaigns and digital marketing strategies to drive sales.
But many companies overlook the basics. Simple web design can often be the difference between success and failure for your online presence.
Check out more Simple Web Design Tips to Help You Create an Engaging Site click HERE.
Simple Web Design Tips to Help You Create an Engaging Site 
Master these 5 tips and your customer engagement will rise:
1. Easy To Read Fonts
Watch out for all those font choices you are presented with when it comes to web design. Too many designers sacrifice readability.
Web content is viewed on a variety of different devices. You want to make sure your audience can get the information they need regardless of the device.
Remember that reading on devices is different from reading on a printed page. Make sure your fonts are right for the web.
Check out:
2. Bright Colors
Who doesn't like bright colors? They catch the eye and warm the spirit.
Bright colors remind us of springtime, or happy times, and can lead your users to a call to action. Colors should reflect the call to action you are hoping for.
High contrast brights will reveal a different experience than complementary tones.
But don't use bright colors for their own sake. Above all, you need to protect your branding and overall marketing strategy when working on your site.
3. White Space Can Help
One of the biggest design principles is balance. Don't go overboard with the bold and bright colors and overwhelm your visitors.
You don't want them shielding their eyes and running out the door before they can enjoy your content. Use white space to your advantage.
White space can both calm the eyes and lead your visitors to action. White space directs them to what is important.
Don't underestimate the value of white space.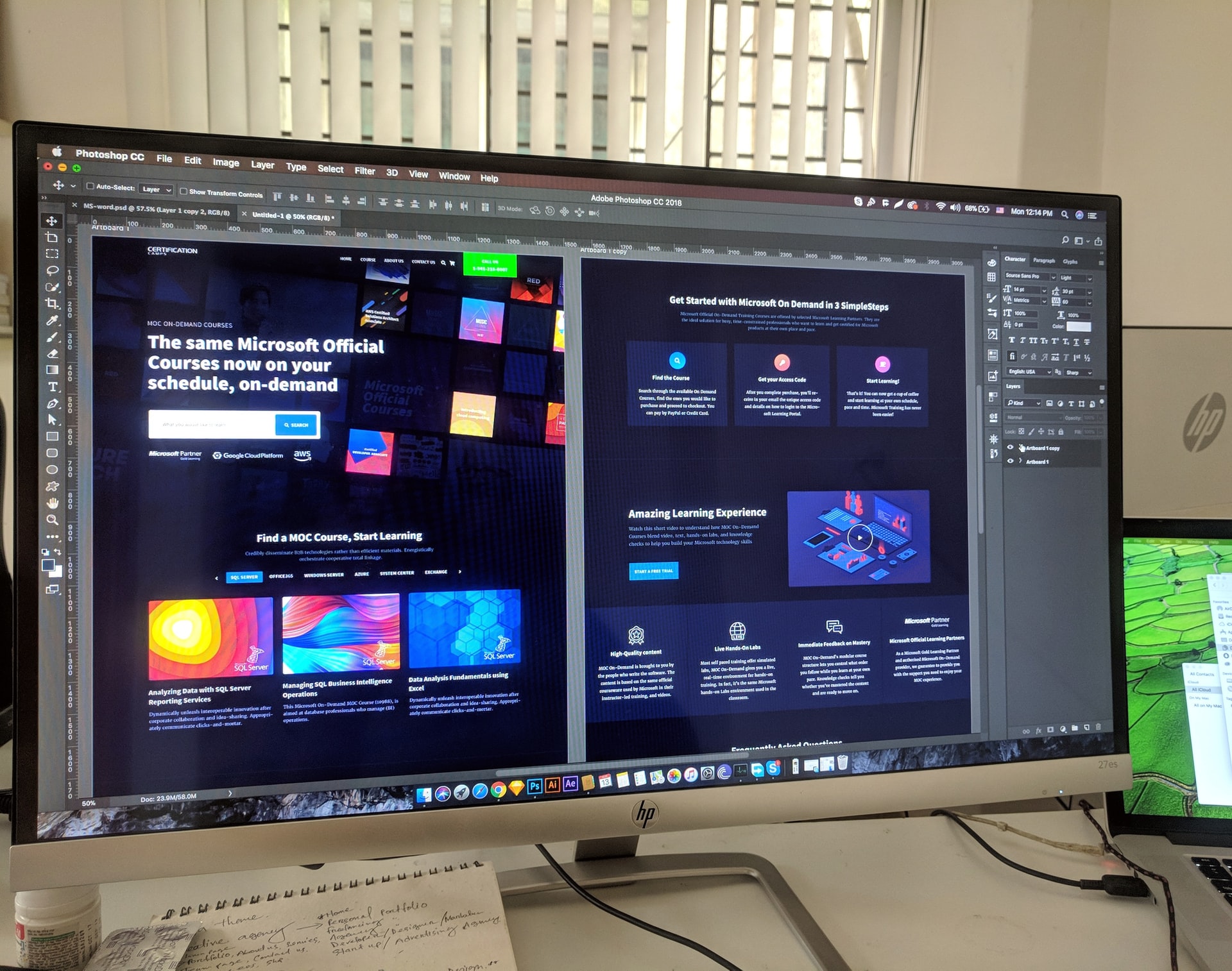 4. Video Content and Simple Web Design
It's no surprise that video is taking over the internet. By 2021 a million minutes, or almost 17,000 hours of video content, will cross mobile networks. Every second.
The video keeps visitors engaged on your site. But make sure your content is perfect.
Make use of a video editor and create a call to action to make the most of video content.
5. Design Around a Call To Action
Engagement means making your audience participate. Every aspect of your site should be designed around a call to action.
This can be a series of calls to action that build on one another. In every case, your web content needs to focus on having your visitors respond.
The more response, the more they will be engaged with your site.
Conclusion
Simple web design will help customers find you. The right design will also increase their engagement and keep them coming back for more.
And while the best design strategy will help boost your business it won't protect you. With cybercrime escalating every year you need to protect your investment.
Make sure you get the most from your design. Then make sure you get the best protection.
Come find out more on how to find the best security certificate for your site.
Check out more content like this click HERE.