Constantine is one of the much appreciated roman style font around. It gives you a look and feel of roman era and it is meant to because it has been inspired by the emporer Constantine the Great. A little bit of history, the emperor was born in Nowadays Serbia in the city called Naissus (Nish) and ruled from 306 to 337 AD.
Constantine Font is based on Cinzel and comes with full Serbian and Cyrillic support, including the Chi Rho symbols. This beautiful and elegant font has been designed and released by Dukom Design.
License: Constantine font is free for personal and commercial use.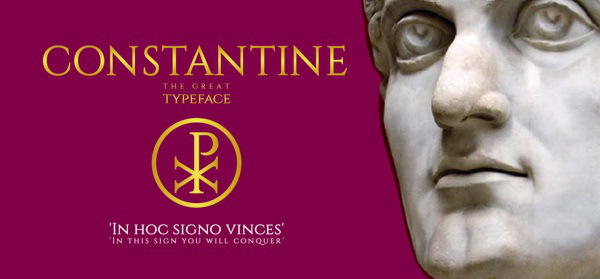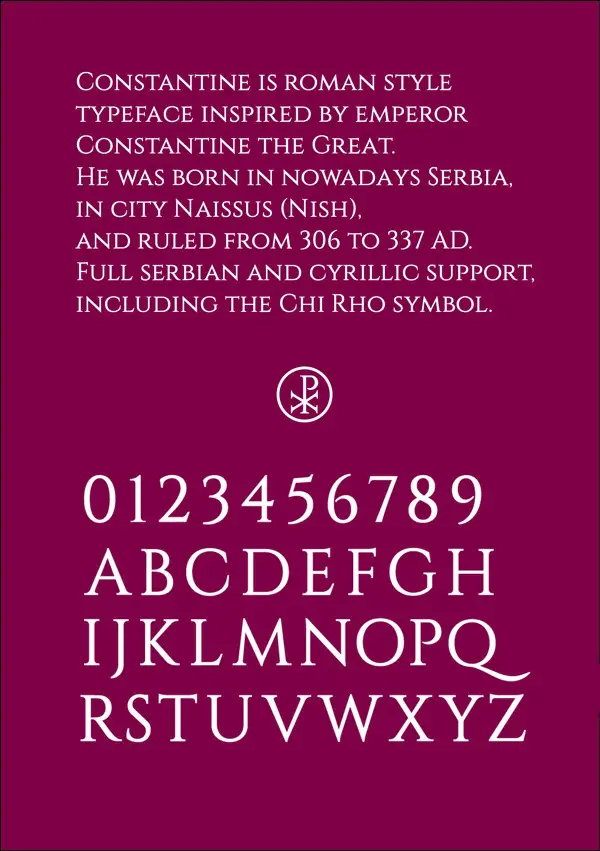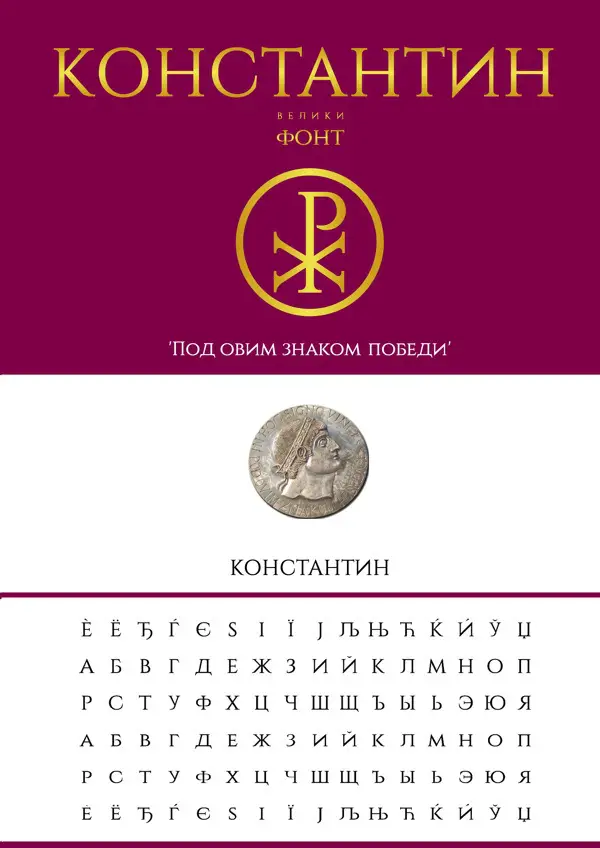 Please don't forget to send in your feedback/comments using the comments section below.