This post lets you download the one and only, the most popular, Chalkduster Font in .ttf format. You can download and use this font for your personal projects to create Chalk writing style text. This is the regular version of Chalkduster font and free to download.
Check out more Chalkduster Fonts click HERE.

Chalkduster Font – On a Blackboard
The image below gives a hint on how Chalkduster font will look on a blackboard-like background or if you use Chalkduster font on a black background, it will look quite similar to as shown below.
Check out: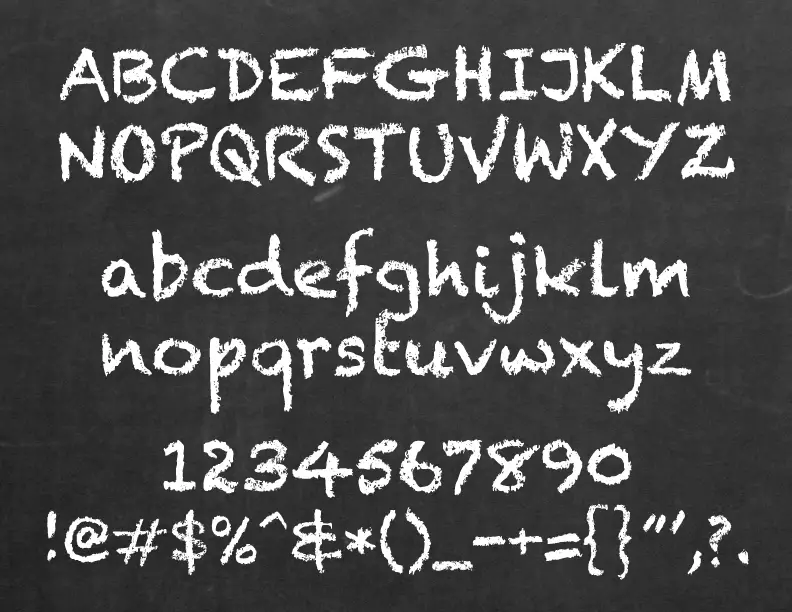 Chalkduster Font – Characters
The image below showcases the available characters in Chalkduster font and how do they look on a white background.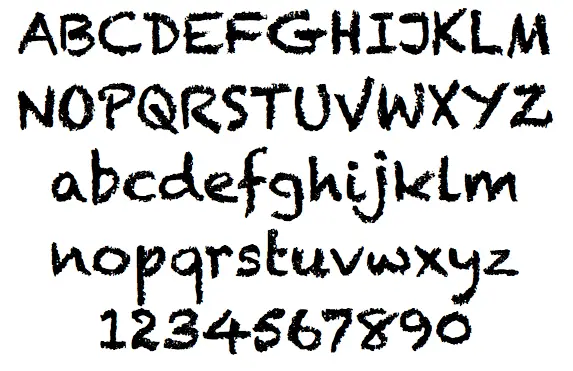 Please don't forget to send in your feedback/comments using the comments section below. If you liked this post, please spread the word by using the sharing buttons below.
Check out our website for more content like this click HERE.